The NHS will invest up to £46 million to help tens of thousands of people living with diabetes to receive life-changing treatment.
NHS England chief executive Simon Stevens has pledged to end the postcode lottery where type 1 in some parts of the country are not able to get glucose monitors.
Mr Stevens said from April next year the NHS will ensure the Freestyle Libre devices are available on prescription for all patients who qualify for them.
The wearable sensor scraps the need for inconvenient and sometimes painful finger prick blood tests by relaying glucose levels to a smartphone or e-reader, making it easier to notice when sugar levels are starting to rise or drop so action can be taken quicker.
Prime Minister Theresa May has one of the devices, which is the size of a £2 coin and sits on the arm.
In his announcement, which coincides with World Diabetes Day on Wednesday, Mr Stevens said the plan aims to allow patients the tools and information to manage their own conditions more easily.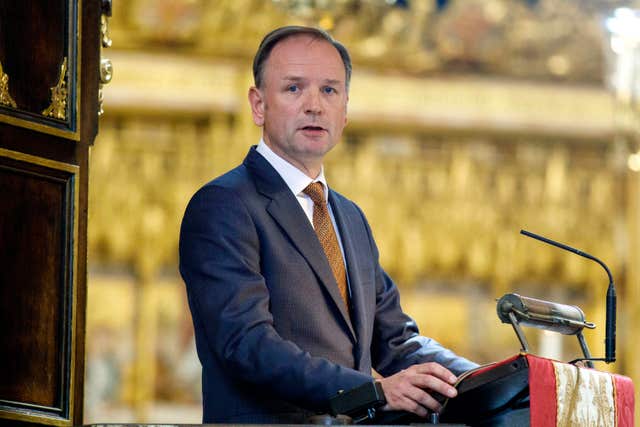 "In the NHS of the future, for many conditions you're going to get NHS support direct from your smartphone or wearable device rather than having to trek to regular hospital outpatient appointments.
"Supporting people with modern tools to manage conditions such as Type 1 diabetes is about to become much more widespread.
"Innovations such as these also free up time and resources for the NHS as a whole."
The plan will allow patients to receive it on prescription from their GP or diabetes team and help them to better manage their blood sugar levels.
Health Secretary Matt Hancock said the monitors will save the NHS time and resources by preventing people becoming ill in the first place.
He added: "This is the perfect example of the NHS seizing the opportunity of new technology to help people manage their conditions from the comfort of their own home.
"I want to see innovations like these become commonplace in our healthcare system so millions of people across the country stay out of hospital and can get on with their lives."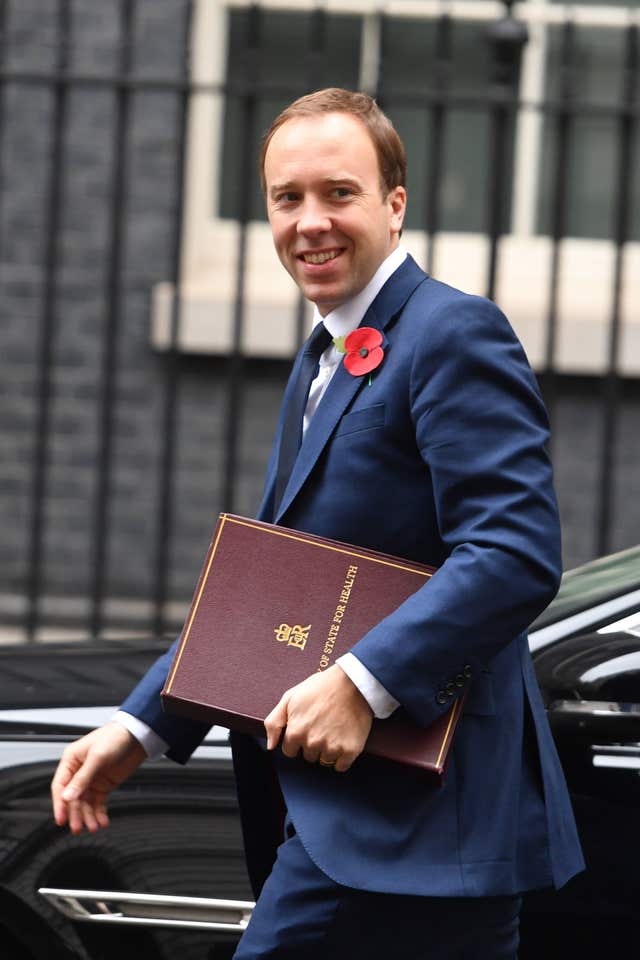 This would expand the support to between 45,000 and 50,000 people with type 1 diabetes which is estimated to cost between £41 million and £46 million annually.
The cash is expected to come from the planned increase local clinical commissioning group allocations from 2018-19 to 2019-20.
Diabetes UK chief executive Chris Askew said the move was a huge step forward which will be welcomed by thousands of people with type 1 diabetes.
He added: "Once in place, these measures should mean an end to the variation in availability and the postcode lottery that have dogged access to this life-changing technology.
"The diabetes crisis is a fight that must be fought on many fronts, and Diabetes UK will continue to champion access to new and established technology – and gold standard care – wherever variation and inaccessibility exist."
The announcement comes at the same time NHS Blood and Transplant services called for more organ donors after more diabetics required transplants.
It said the number of people with diabetes needing simultaneous kidney and pancreas transplants rose by 5.5% to 172 in 2017-18 despite a drop in the total number of people on the waiting list.
NHS Blood and Transplant medical director John Forsythe said: "Diabetes is a condition that affects many parts of the body and over a long period of time it can lead to kidney failure, dialysis and the need for a kidney transplant.
"There are around 876 waiting for an organ transplant who also have diabetes and more than 80 per cent, 725, are waiting for a kidney, a combined kidney and pancreas, or pancreatic islets."