Police investigating the murder of a man near his mother's pub in Glasgow have been "encouraged" after returning to the scene a week after the death.
Owen Hassan, 30, died in hospital after he was seriously injured in Greenview Street, Shawlands, at about 10.30pm on November 7.
Detectives said Mr Hassan suffered "an extremely violent assault" but managed to make his way back to the nearby Old Stag Inn, where his mother and customers tried to help him.
Police returned to the scene on Wednesday night to speak to drivers and people who are regularly in the area.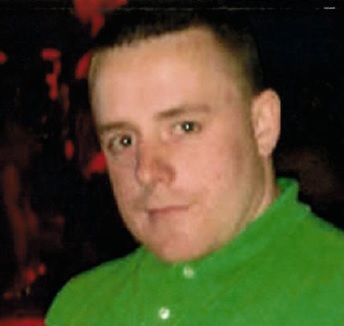 "Around 50 people were spoken to and we are currently assessing the information they provided.  Everyone was very co-operative and understood the importance of this operation and I would like to thank them for their assistance.
"Our investigation into Owen's murder is progressing and we have been encouraged by the results of various lines of inquiry, including CCTV footage and house-to-house inquiries.
"The team remain focused on tracing the two men responsible for this crime, but we cannot do it alone. We need the public's help."
Mr Hassan had met a friend for dinner in Oro in Kilmarnock Road last Wednesday and left around 5.30pm.
Police are trying to establish what the 30-year-old did between leaving the restaurant and arriving at the Old Stag Inn at around 10.20pm.
He left the pub shortly afterwards and was chased by two men who attacked him.
Mr Fergus said: "Again, I would like to reiterate my appeal to the public for information. I am sure that there are people who hold details on this murder who have not yet come forward.
"Please don't wait for the police to visit you at home, do the right thing and come forward.
"Anyone who has not yet spoken to police and has information in connection with any aspect of this crime is asked to contact the investigation team through 101, quoting reference number 4167 of November 7.
"If, for whatever reason, people are reluctant to contact officers, they should contact Crimestoppers on 0800 555 111 where anonymity can be maintained."