Prime Minister Theresa May stepped out of 10 Downing Street at about 7.15pm on Wednesday following a marathon five-hour Cabinet meeting and announced the Cabinet had agreed the draft Brexit withdrawal agreement.
Here are the key developments since.
Wednesday, November 14
– 7.15pm – Prime Minister Theresa May makes a statement outside 10 Downing Street following a five-hour Cabinet meeting, announcing ministers have agreed the draft Brexit withdrawal agreement.
She said: "The choices before us were difficult, particularly in relation to the Northern Ireland backstop, but the collective decision of Cabinet was that the Government should agree the draft withdrawal agreement and the outline political declaration."
Thursday, November 15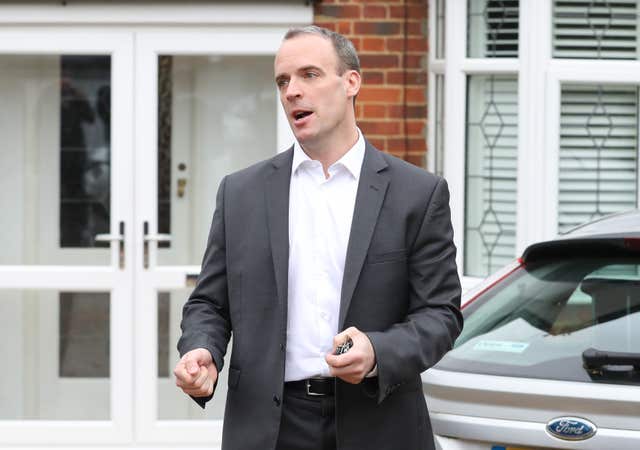 – 7.30am – Shailesh Vara quits as Northern Ireland Minister.
– 8.50am – Brexit Secretary Dominic Raab quits.
– 10am – Work and Pensions Secretary Esther McVey resigns.
– 10.20am – Suella Braverman resigns as a Brexit minister.
– 10.20am – Anne-Marie Trevelyan quits as a parliamentary private secretary in the Department for Education.
– 10.30am – Mrs May begins her address to Parliament
– 12.35 – Ranil Jayawardena, Parliamentary Private Secretary at the Ministry of Justice, resigns.
– 1pm – Tories in the European Research Group meet in the House of Commons to discuss their response to Mrs May's deal.
– 1.30pm – Mrs May finishes her statement to the Commons after nearly three hours, and after answering more than 100 questions.
– 1.55pm – Commons Leader and pro-Brexit MP Andrea Leadsom insists she has no plans to quit the Cabinet.
– 2.05pm – Further Tory MPs begin publishing letters of no confidence in Mrs May on Twitter.
– 3pm – Gillingham and Rainham MP Rehman Chishti resigns as Conservative vice-chairman and prime ministerial trade envoy to Pakistan.
– 5.25pm – Mrs May appears at a Downing Street press conference and says: "I believe with every fibre of my being that the course I have set out is the right one for our country and all our people." And she insists that she will see the process through.