The new Department for Work and Pensions secretary has been urged to reverse the work of her predecessors, after the impact of UK policies in Scotland was branded "outrageous" by a UN official.
Amber Rudd MP was given the post on Friday after Esther McVey MP quit in a row over the Brexit deal.
Philip Alston, the UN Special Rapporteur on extreme poverty and human rights, toured the UK last week and announced his preliminary findings in a report on Friday.
He was scathing of UK Government policy, accusing ministers of being "in a state of denial" over the extent of poverty in the Britain, leading to criticism of UK policy from Scotland's Communities Secretary.
Professor Alston said devolved administrations have tried to mitigate the worst impacts of austerity, despite constitutional and financial constraints.
He wrote: "The UK Government's policies and drastic cuts to social support are entrenching high levels of poverty and inflicting unnecessary misery in one of the richest countries in the world.
"The experience of the United Kingdom, especially since 2010, underscores the conclusion that poverty is a political choice.
"Austerity could easily have spared the poor, if the political will had existed to do so.
"It is outrageous that devolved administrations need to spend resources to shield people from government policies."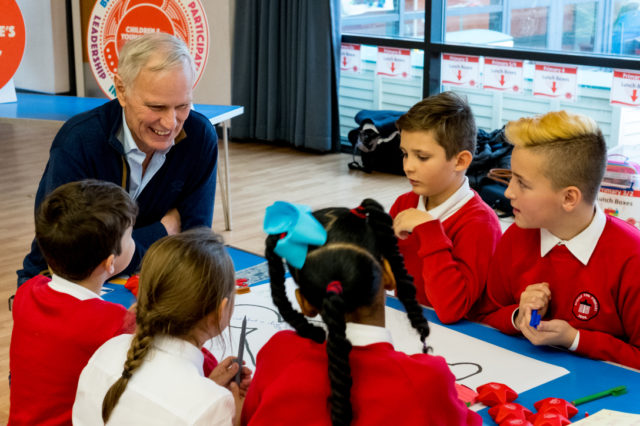 However, he said it is too soon to say whether such "ambitious steps" will make a difference in the country.
Communities Secretary Aileen Campbell said: "This report is clear – it is the poorest and most vulnerable in our society who are being hit hardest.
"I have repeatedly told the UK Government their failed policies are causing harm and poverty.
"Now a UN Rapporteur has clearly outlined that changes are needed – once again I call on the UK Government to listen.
"The next Secretary of State for Work and Pensions cannot act like their long line of predecessors.
"From Universal Credit to sanctions, whoever takes on that job, must make the changes necessary to reverse the catalogue of cuts and damaging policies."
But a UK Government spokesman said Universal Credit is supporting people into work faster and they are listening to feedback.
He added: "We completely disagree with this analysis. With this Government's changes, household incomes have never been higher, income inequality has fallen, the number of children living in workless households is at a record low and there are now one million fewer people living in absolute poverty compared with 2010."
In his recommendations, Prof Alston said civil society groups raised concerns about a general lack of awareness of local welfare funds for people in crisis and the variation in how councils process applications for emergency grants.
The report indicated only 3% of welfare fund applications in Glasgow were decided in a day, whereas other local authorities managed to rule on such claims within a day 99% of the time.
Charities and organisations have also hit out, with A Menu for Change saying it should serve as a "wake up call" to the Scottish Government and local councils to prioritise the Scottish Welfare Fund.