It is outrageous that devolved administrations need to spend resources to shield people from UK Government policies, the United Nations poverty envoy has said.
Philip Alston, the UN Special Rapporteur on extreme poverty and human rights, toured the UK last week and announced his preliminary findings on Friday.
In his report, Mr Alston was scathing of UK Government policy, accusing ministers of being "in a state of denial" over the extent of poverty in the Britain.
He said devolved administrations have tried to mitigate the worst impacts of austerity, despite experiencing significant reductions in block grant funding and constitutional limits on their ability to raise revenue.
In his report, he wrote: "The UK Government's policies and drastic cuts to social support are entrenching high levels of poverty and inflicting unnecessary misery in one of the richest countries in the world.
"The experience of the United Kingdom, especially since 2010, underscores the conclusion that poverty is a political choice.
"Austerity could easily have spared the poor, if the political will had existed to do so.
"Resources were available to the Treasury at the last budget that could have transformed the situation of millions of people living in poverty, but the political choice was made to fund tax cuts for the wealthy instead."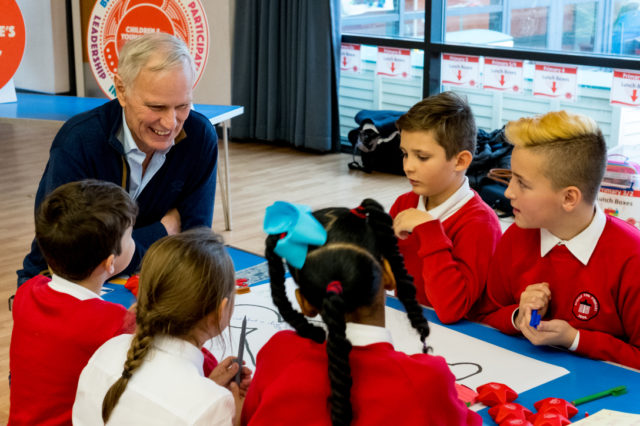 However, he said it is too soon to say whether such "ambitious steps" will make a difference for poverty, health outcomes, and life expectancy in the country.
In his recommendations, he said civil society groups he had spoken to raised concerns about a general lack of awareness of local welfare funds for people in crisis and the considerable variation in how local authorities process applications for these emergency grants.
The report indicated that in Glasgow, only 3% of welfare fund applications were decided in a day, whereas other councils managed to rule on such claims within a day 99% of the time.
He wrote: "It is clear to me that there is still a real accountability gap which should be addressed.
"The absence of a legal remedy or a more robust reference to international standards in the Social Security (Scotland) Act is significant and should be addressed.
"I will be following closely the forthcoming recommendations from the First Minister's Advisory Group on Human Rights."
SNP MSP Bob Doris said: "The Tory Government should be thoroughly ashamed of what they have heard from the UN Rapporteur today.
"The impact of Tory welfare cuts have been laid bare today in this absolutely damning report – which highlights clearly that the UK Government's austerity is pushing thousands of people into poverty.
"It's time for the Scottish Parliament to have the full powers to prevent even more people being dragged into hardship."
John Dickie of the Child Poverty Action Group, said: "There is no question that the driving forces behind rising child poverty are UK Government benefit cuts, but the UN report has important recommendations for government at national and local level here in Scotland.
"Ministers need to underpin the principles of dignity and respect for human rights in Scottish social security with explicit reference to international human rights frameworks, just as the Rapporteur says.
"At local level, access to the Scottish Welfare Fund needs to be easier and more consistent across Scotland to help ensure families in crisis have access to cash rather than being forced to food banks."