Theresa May will face the toughest week of her leadership since the last one.
If she was expecting some respite from the brutal world of Westminster politics, she is likely to be very much mistaken.
With Tory MPs and even allegedly ministers plotting her downfall and the abandonment of her withdrawal agreement, the next few days could be very hairy indeed.
Here's what will, and what could, happen in the next week:
-No confidence?
Mrs May's internal party opponents need to convince 48 MPs, 15% of the parliamentary party, to send letters of no confidence to 1922 Committee chairman Sir Graham Brady to force a vote on her leadership.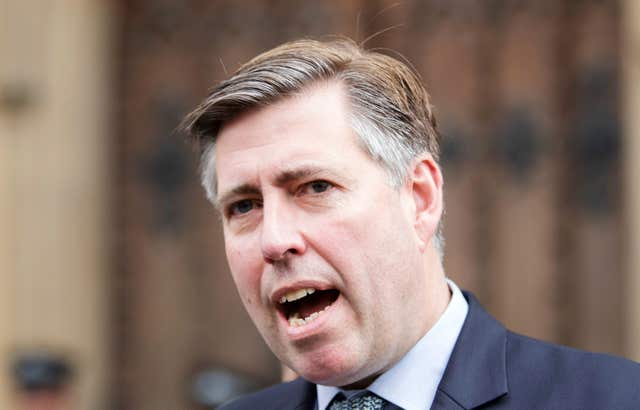 – New leader?
No. If there is a confidence vote and if Mrs May does not win it the subsequent leadership election, which she could not contest, would take up to 12 weeks to run.
– Resignation watch
A group of Cabinet ministers who declined to follow Brexit secretary Dominic Raab and work and pensions secretary Esther McVey out of Government in protest last week are said to be conspiring to force the Prime Minister to seek last minute changes to her withdrawal agreement.
Given it has taken two years to hammer out an agreement and that the EU has said it is their final offer, their delayed departures could be more likely. That could alter the timing and quantity of any no confidence letters hurtling towards Sir Graham's office.
– European Council
With the Cabinet, reluctantly in places, giving the green light to Britain's Brexit blueprint, it cleared the way for the special Brexit summit in Brussels on Sunday.
The November 25 event will see Leaders of the remaining 27 EU states asked to put their stamp on the document, and the agreement will then be sent for ratification to both the Westminster Parliament and the European Parliament.
– Brussels to-and-fro
Before the November summit date, an agreement will also have to be reached on the political declaration, published on Wednesday, on future relations – which is currently an outline and due to become a full future framework.
Mrs May revealed that she is to visit Brussels this week for talks with senior figures including Jean-Claude Juncker, the president of the European Commission.
– But first…
Ministers from the EU27 ministers will meet for the General Affairs Council in Brussels on Monday to discuss the draft Brexit agreement.
– Closer to home
Mrs May will chair a meeting of her new look Cabinet on Tuesday, the first to be held after the departure of Brexit secretary Dominic Raab and work and pensions secretary Esther McVey. It will be a welcome back for new DWP boss Amber Rudd and Stephen Barclay, who steps into the Brexit firing line – albeit in a reduced, domestic capacity.
– Sparks could fly
Mrs May will face Prime Minister's Questions on Wednesday. It could mean some tough questions from both the opposition and within her own ranks.