Health teams working in the community are to get a multibillion-pound funding boost in a bid to prevent unnecessary hospital admissions, the Prime Minister has announced.
Theresa May visited a health centre in north London on Thursday morning after pledging £3.5 billion a year in new real-terms funding for primary and community healthcare by 2023/24 as part of the forthcoming NHS long-term plan.
It is hoped the boost will mean more patients are treated at home and in the community rather than being admitted to hospital.
Mrs May said leaving the EU means Britain will no longer be sending "vast sums" of money to Brussels, and will have more money for "domestic priorities like our NHS".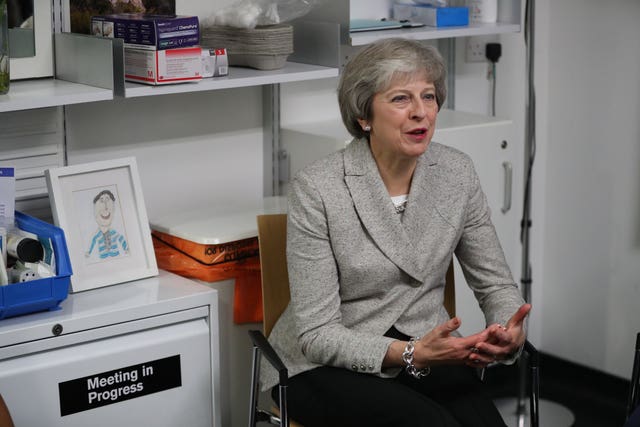 But the Nuffield Trust said the cash will not lead to "a big shift in services", saying the funding boost "will simply allow GPs and community services to keep up with demand".
The think tank's senior policy analyst Sally Gainsbury said it was "broadly in line with the 3.4% overall that the NHS in England is getting over the next five years".
She added: "That means that, far from representing a big shift in funding towards out-of-hospital services, this money will simply allow GPs and community services to keep up with demand over the next five years.
"That's important, but it means the new money announced today is not going to lead to a significant change in the way that people experience healthcare."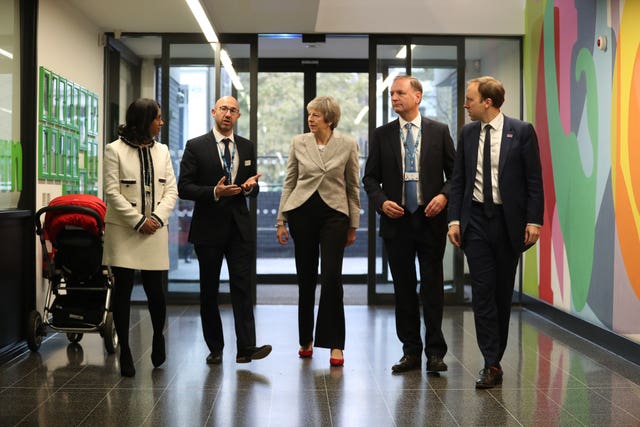 As well as emergency care, they can also help patients recover closer to home.
Alongside Health and Social Care Secretary Matt Hancock, the PM met one team based at Kentish Town Health Centre.
She spoke with doctors, nurses and paramedics about the way the teams operate, and heard how they helped one terminally ill patient fulfil her wish to die in her own home rather than be admitted to hospital.
Mrs May said: "I'm sure she would have felt much more comfortable at home, and I'm sure her family were much happier with that too."
The PM later dropped in on a parent and baby class and confessed to "screaming and screaming" when she got her injections as a child.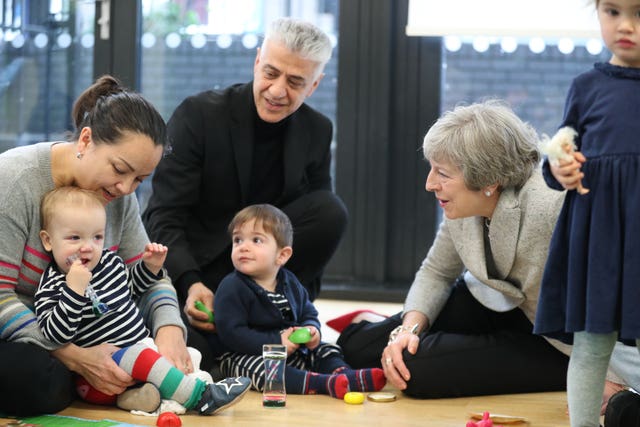 Meanwhile, there will be a national rollout of dedicated support for care home residents.
A successful pilot saw healthcare workers including GPs assigned to care homes, where they get to know individual residents' needs and provided tailored treatment.
Speaking ahead of the visit, Mrs May said: "Too often people end up in hospital not because it's the best place to meet their needs but because the support that would allow them to be treated or recover in their own home just isn't available.
"Many of us might assume that hospital is the safest place to be – but in reality many patients would be much better off being cared for in the community.
"The longer a patient stays in hospital, the more it costs the NHS and the more pressure is put on its hardworking staff. This needs to change.
"That's why I'm announcing a major boost in funding for community healthcare, which will give more patients a genuine and high-quality alternative to hospital.
Mr Hancock said: "It's all about a long-term plan to make the NHS sustainable, to try to address problems at source, in the community – to address mental health problems rather than just keeping putting money into propping up our hospitals, and rather to support prevention than cure.
"I understand the pressures from modern life, that are coming at the same time as increase in mental health disorders for young people.
"We've got to tackle that at source, and we've got to make sure that more support is available as part of the long-term plan for the future of the NHS. We're going to do that."