Theresa May will challenge MPs to back her Brexit plan or risk crashing out of the European Union without an agreement.
The Prime Minister will face the Commons after EU leaders endorsed the deal and made it clear it was not up for renegotiation.
Mrs May will tell the Commons "with absolute certainty" that "there is not a better deal available".
The Prime Minister, who will chair a meeting of her Cabinet on Monday morning, will warn rejecting her deal will "open the door to more division and uncertainty, with all the risks that will entail".
Mrs May will now put it to a vote of MPs before Christmas but faces a battle to get it through the House of Commons in the face of intense opposition on both the Leave and Remain-supporting wings of her party.
She has already started a campaign of selling her deal directly to the public in the hope their support can win round MPs opposed to the plan before the Commons vote, widely expected in the week beginning December 10.
Part of that plan could include a televised debate with Jeremy Corbyn, the Daily Telegraph reported.
A Labour Party spokesman said: "Jeremy would relish a head-to-head debate with Theresa May about her botched Brexit deal and the future of the country."
In her Commons statement the Prime Minister will say: "Our duty as a Parliament over these coming weeks is to examine this deal in detail, to debate it respectfully, to listen to our constituents and decide what is in our national interest.
"There is a choice which MPs will have to make. We can back this deal, deliver on the vote of the referendum and move on to building a brighter future of opportunity and prosperity for all our people.
"Or this House can choose to reject this deal and go back to square one … It would open the door to more division and more uncertainty, with all the risks that will entail."
She will say that "the national interest is clear" and "the British people want us to get on with a deal that honours the referendum".
Former foreign secretary Boris Johnson branded the Prime Minister's deal a "disaster" and a "humiliation" for the UK.
In his regular Daily Telegraph column, he said: "The other EU countries have signed the deal immediately, because they know that they have us exactly where they want us.
"We are a satellite state – a memento mori fixed on the walls of Brussels as a ghastly gaping warning to all who try to escape."
More than 80 Tories have rejected the deal, with opposition parties – and Mrs May's allies in the DUP – also set to oppose it.
Foreign Secretary Jeremy Hunt insisted Mrs May could carry on as Prime Minister if she was defeated.
"Absolutely she can," he told BBC1's The Andrew Marr Show.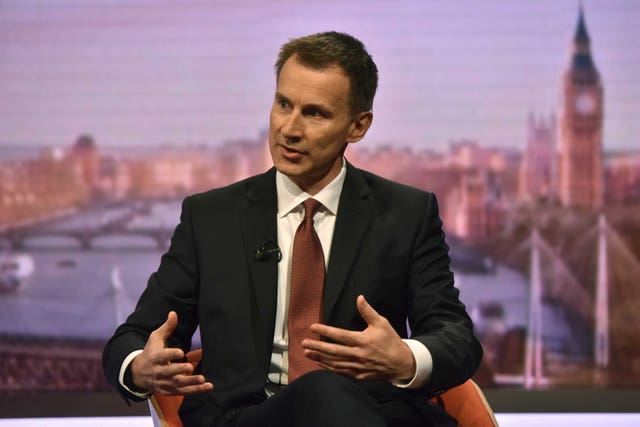 Mr Corbyn said the deal "is the result of a miserable failure of negotiation that leaves us with the worst of all worlds".
At a press conference in Brussels, Mrs May refused to be drawn on whether she would stand down if she lost the vote, despite being repeatedly pressed on the subject.
"I am focusing on ensuring that I make a case for this deal to MPs," she said.
"This is the deal. It's the best deal possible and the EU will not change its fundamental position when it comes to these issues," he said.
"Those who think by rejecting the deal that they would have a better deal will be disappointed in the first seconds after the rejection of this deal."
Irish premier Leo Varadkar said: "There isn't a plan B. What's being put in front of EU Parliament and House of Commons is a deal.
"Any other deal really only exists in people's imagination."