The EU's position on a new fisheries deal with the UK is "deeply troubling", according to a Conservative MP who plans to vote against Theresa May's deal.
As leaders of the remaining 27 EU nations endorsed the Brexit deal at a meeting in Brussels, a document was published from the group stating a new fisheries agreement was a matter of priority "and should
build on, inter alia, existing reciprocal access and quota shares".
Ross Thomson said it suggested the EU wanted to maintain the Common Fisheries Policy (CFP) which has been unpopular with Scotland's fishermen because of restrictions and shared access to waters.
The Prime Minister said her deal "sets us free of the Common Fisheries Policy (CFP) for good and forever" but Mr Thomson said the EU was trying to maintain the "damaging" CFP.
He told BBC Sunday Politics Scotland: "That (EU statement) does deeply trouble me.
"The current arrangement is very good for the EU, the arrangement we have on fisheries has been devastating for fishing communities across Scotland and the UK.
"It's in the interests of the EU to keep it going and they want to build on those existing arrangements so to my mind that can only mean the continuation of some form of the CFP.
"It may not be called that but if  it looks like the CFP and  behaves like the CFP then it is the CFP and that's why we need to resist it as we go into these negotiations."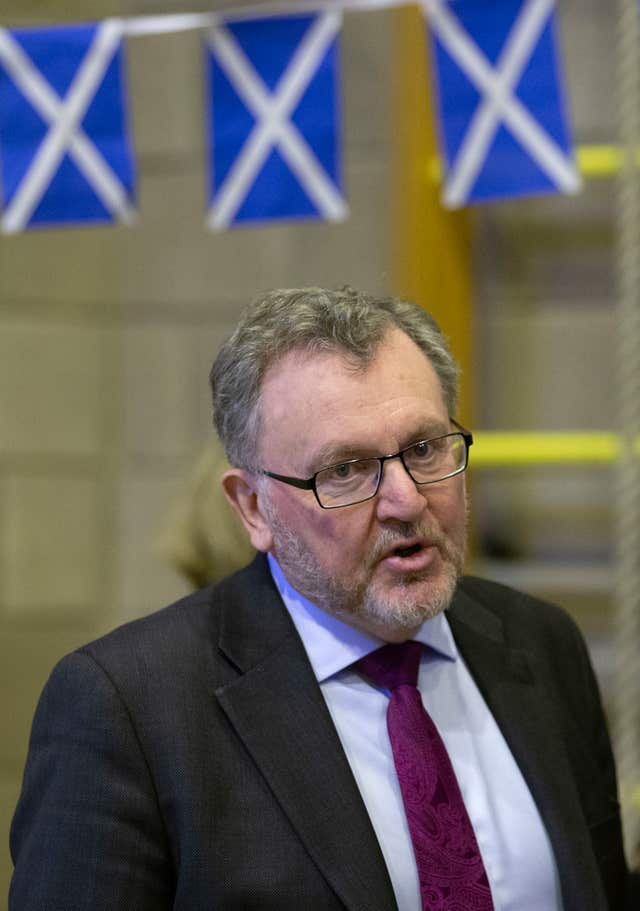 Mrs May said her deal would put the UK in "full sovereign control of our waters" and that fisheries would not be "tied to any other aspect of our economic partnership" with the EU.
However Mr Thomson said the situation was "ambiguous" and he plans to vote against the UK Government's deal when it comes to the House of Commons.
Scotland's First Minister Nicola Sturgeon heaped pressure on Scottish Secretary David Mundell who threatened to quit the Cabinet if the UK remains tied to the CFP at the end of the Brexit transition period.
Ms Sturgeon tweeted: "I'll be interested to hear David Mundell explain how this – 'existing reciprocal access and quota shares' – can be squared with the promises made to the Scottish fishing industry. (Hint – it can't)."
Mr Mundell has insisted the political declaration was a "good deal" for the fishing industry, which would allow the UK to become an independent coastal state and leave the "hated" CFP.
But shadow Scotland secretary Lesley Laird also called on Mr Mundell to clarify his position in a letter.
She wrote: "I do not need to tell you that this is a clear breach of your red line on fishing.
"I would therefore be grateful if you were able to clarify that you will not be voting for the deal on this basis.
"If that is the case, I really must ask why you have not resigned your position in the Cabinet?"