A key figure from the Northern Ireland peace process has warned there should be anxiety over how loyalist factions could react to Brexit.
Methodist minister the Reverend Harold Good was one of two independent witnesses who oversaw the decommissioning of IRA arms in 2005.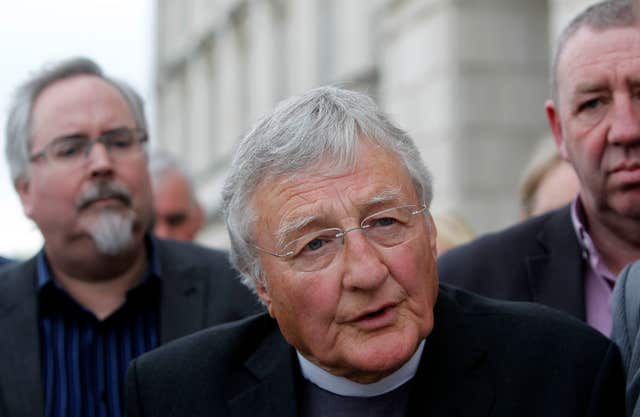 Rev Good was one of a number of people chosen to meet Prime Minister Theresa May on Tuesday as she took part in roundtable discussions over Brexit.
He said there had been "lots of different thoughts" around his table, but all were agreed that reconciliation was "desperately" needed whatever the outcome of the House of Commons vote over Mrs May's proposed withdrawal deal.
"We are in a very, very divided situation at the moment, somebody said that it was the worst thing since Suez, we were dealing then with an external foe, here in the situation at the moment, it's a bit like a civil war," he said.
"We are very much at loggerheads with each other… whatever way this vote goes, it will not bring people together.
"Some of us were pleading, whatever way the vote goes, that there would be an all-party coming together, be it in a commission or a body of people who represent the different sides of this debate and are more representative of the nation, so it doesn't continue to be a partisan debate."
Rev Good said Brexit could have a "serious impact in different ways" in Northern Ireland.
"I hear some middle class professionals from within the Protestant/Unionist community say they don't feel an affinity with Westminster any longer and maybe if there was a united Ireland poll tomorrow, people might be surprised at how we'd go," he said.
"I hear others with whom I sometimes have conversations with in the more radical loyalist community, and I would be anxious about how they might react.
"I think it could have an impact there that we should be very very conscious of, and anxious about."