The Duchess of Cambridge received a surprise kiss from a six-year-old boy who has benefitted from a £1 million donation by late Leicester City owner Vichai Srivaddhanaprabha.
Kate, who was accompanied by the Duke of Cambridge on a visit to the University of Leicester on Wednesday, met the Gokani family who told her how projects funded by the gift have helped them with childcare.
Mr Srivaddhanaprabha made the donation to support the university's efforts to treat and research life-threatening illnesses, which led to the creation of the Leicester City Football Club Professorship in Child Health.
Despite originally leading with a handshake, Sai decided to lean in for a kiss on the cheek – which Kate reciprocated.
The tender moment delighted onlookers.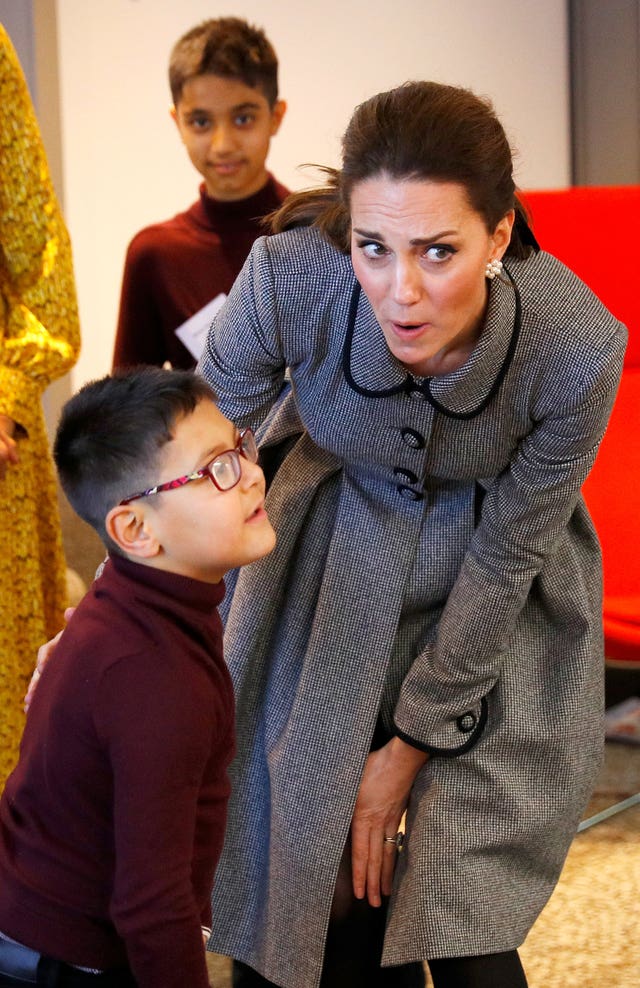 Kate learnt about his £1 million donation while the duke watched a short demonstration on how to administer CPR.
The couple then spoke to Suzie Imber, an associate professor in space physics, about a programme which helps children learn and develop life skills – including the use of a marshmallow to explain how lungs would explode if exposed in space.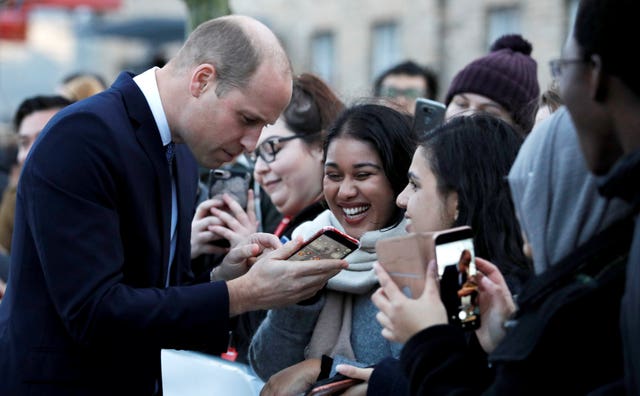 After then meeting students from the university, the duke and duchess made their way outside to meet hundreds of students and staff who had waited for their arrival.
Large numbers of people braved the cold and wet conditions to catch a glimpse of William and Kate as they began their walk across Centenary Square.
There were loud cheers as the couple made their way down the steps from the library, and the majority of the students in attendance took their phones out to get pictures and selfies with the couple in the background.