A 15-year-old Syrian refugee who was filmed being attacked at school has told supporters "thanks for everything".
The boy arrived with his father to talk to a small group of concerned people who had gathered outside his school in Huddersfield, West Yorkshire, on Thursday afternoon.
His father said he did not want to give interviews to waiting media but, as they left, the teenager just said "thanks for everything" before getting into a waiting car.
The footage of the boy being attacked at Almondbury Community School and threatened with drowning has been widely shared on social media and provoked widespread concern.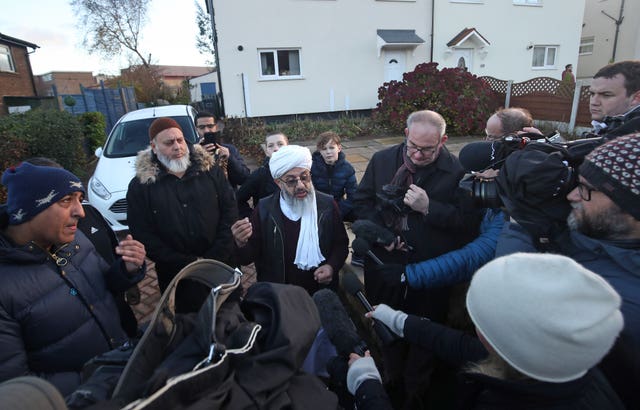 The emergence of the video was followed by further footage of what was said to be the boy's sister being physically abused at the same school.
A 16-year-old boy has been interviewed over the attack on the boy, and reported for summons for an offence of assault ahead of a youth court appearance.
The boy was questioned by police over the footage in which the 15-year-old victim, with his arm is in a cast, is thrown to the ground.
He is dragged to the floor by his neck before his attacker says, "I'll drown you", while forcing water from a bottle into his mouth.
On Thursday around 30 people gathered outside the school and a delegation then went inside the school for an hour-long meeting with headteacher Trevor Bowen.
The group emerged and Imam Mohammed Pandor said the meeting was "very productive".
Mr Pandor, who is from Batley and described himself as a "concerned citizen", said: "We are confident that school is taking this case very seriously."
Mr Pandor said: "Clearly when someone comes from Syria, fleeing (Bashar) Assad's regime, coming to a place like this, when you get treated that way, that's an issue. And the whole world is looking at us."
Asked he was reassured by the meeting, he said: "The reassurance is that we've had a frank discussion with them and the police are now involved."
He said: "We can't accept this type of behaviour whether the victim is Muslim or non-Muslim. It really doesn't matter."
Mr Pandor said: "We're here to support the school. That's why we went inside the school, to listen the their point of view. And we've been re-assured by the school."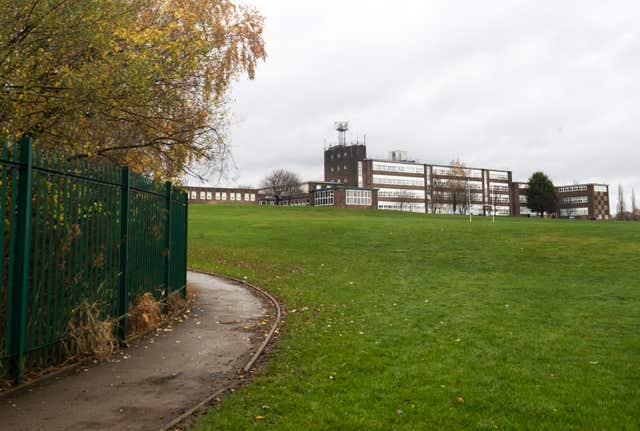 Mrs Ali said: "His parents are dealing with that and I feel like this school should have done something a lot sooner.
"It shouldn't have got to social media before they acted."
Asked about bullying in the area more generally, she said: "I didn't think it was this bad.
"You hear stories. But then you see it and the images will be left in my head for ages and I've got children in high school next year and the year after."
The teenager told ITV News on Tuesday: "I woke up at night and just started crying about this problem. They think I'm different, different from them.
"I don't feel safe at school. Sometimes I say to my dad, 'I don't want to go to school any more'.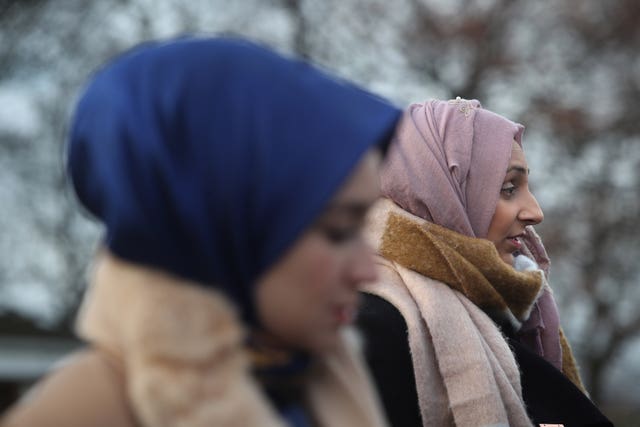 The second video to emerge shows a hijab-wearing girl, said by the family's lawyer to be the boy's sister, pushed down a grass verge and shoved by a group.
The first incident's alleged perpetrator has been the subject of hundreds of violent threats online.
The 16-year-old gave The Sun Online a handwritten statement in which he accepted responsibility for his actions, but denied bullying the younger boy.
"The incident was isolated and came about from an altercation between us earlier that day.
"The incident was not racial as up to that time we had been on good terms," he said.
West Yorkshire Police said another "unconnected" incident occurred on October 7 and left the teenager being attacked in the first video with a wrist injury.
Three children were interviewed but officers left the matter to be dealt with by the school.
Meanwhile, Huddersfield Town players Jonas Lossl and Ramadan Sobhi have invited the boy to be their guest at a Premier League game.
Goalkeeper Lossl, a Denmark international, and Egypt winger Sobhi both responded to a tweet by BT Sport presenter Jake Humphrey, who said he wanted to treat the boy's family to an all-expenses-paid trip to a game.
Lossl tweeted: "I'd like to show my love by inviting him and his family to a Huddersfield game as my guest."
And Sobhi tweeted: "It would be an honor to host him and his family for a day at Huddersfield Town."