More than 80 Conservative MPs have spoken out against Theresa May's Brexit deal – but only a minority have said they intend to vote against it in the Commons.
Press Association calculations have found 18 Tory MPs who have said publicly they will vote against the deal when it is put to a vote on December 11.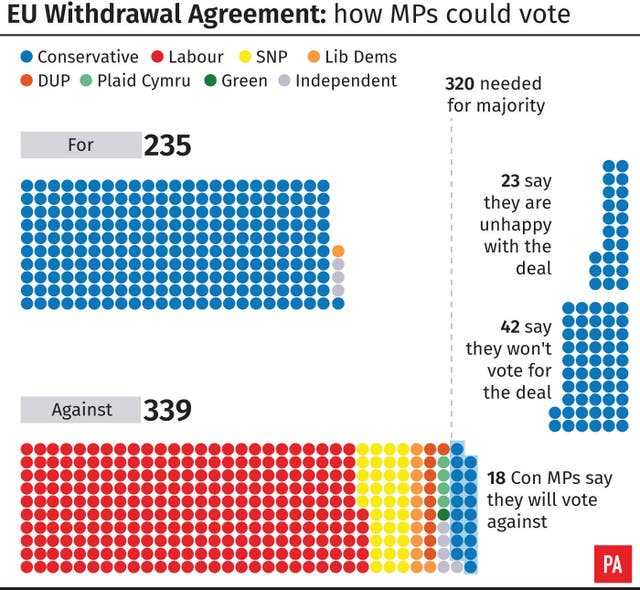 A further 42 Tory MPs have said publicly they will not vote in favour of the deal – but this does not mean they will necessarily vote against, or that they intend to vote at all.
This category includes the likes of Esther McVey, who resigned from the Cabinet on November 15 saying "I cannot vote for this deal", and Suella Braverman, who resigned from the Government on the same day saying she was "unable to sincerely support the deal".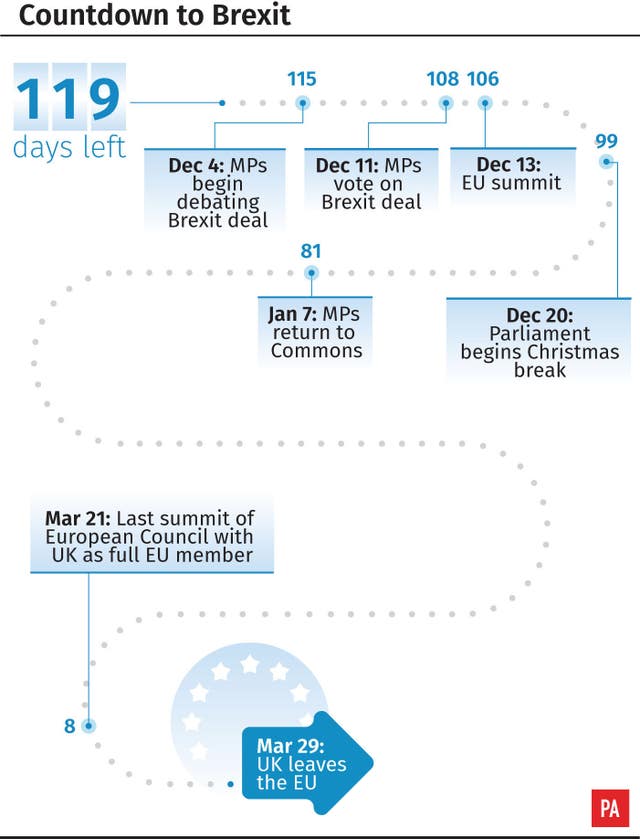 They include MPs such as Dominic Grieve and Justine Greening, who are campaigning for a second referendum, and the likes of Sir David Evennett, who tweeted on November 15 that he was "really disappointed" with the deal.
How these MPs decide to vote could be crucial in determining whether Mrs May can get the deal through Parliament – or the difference between a narrow defeat and a huge loss.
If every opposition MP voted against, and they were joined by the 18 Tory MPs who have said they will also oppose it, this alone would be enough to defeat the deal.