The festive season has officially arrived at Windsor Castle with beautiful Christmas trees and decorations created by royal staff for visitors.
From Saturday, royal fans visiting the Queen's Berkshire home can see a 23ft fir tree covered in gold decorations and around 7,000 lights in the castle's majestic St George's Hall.
Richard Williams, the Royal Collection Trust's learning curator, said: "The huge tree in St George's Hall is from the Windsor Great Park, so it's actually grown in the grounds surrounding the castle.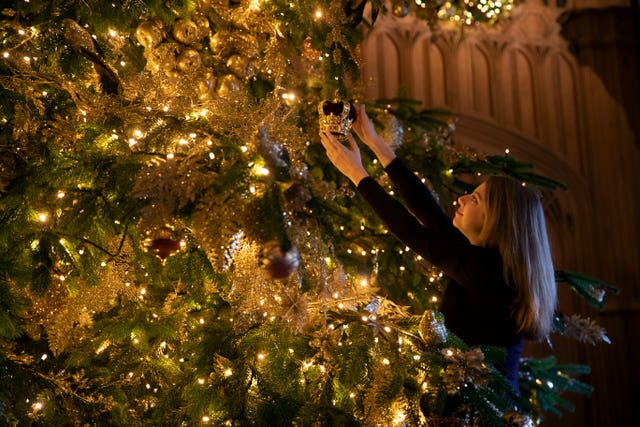 "It's very much for visitors, there are large numbers of people who go to the Royal Collection Trust website to see when the decorations are up because for many people it marks the start of Christmas."
Queen Charlotte, the German-born wife of George III, is credited with introducing the Christmas tree to Britain.
But it was Prince Albert who popularised it, presenting large numbers to schools and Army barracks, and when a print was published in 1848 showing the royal family around the festive emblem, its use escalated throughout society.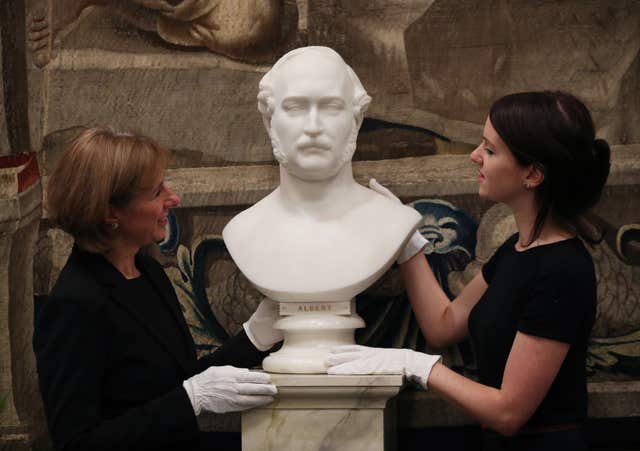 The Queen, Duke of Edinburgh and other royals usually congregate in the White Drawing Room at Sandringham House around a 20ft tree, cut from the estate, for the exchange of presents displayed nearby on a white linen-covered trestle table.
The state apartments at the Palace of Holyroodhouse in Edinburgh have also been decorated to mark Christmas.
Visitors to Windsor Castle can see the Christmas decorations and enjoy the family-friendly performances of the Princess And The Pantomime, as well as the exhibition showcasing the Duchess of Sussex's wedding gown.