MPs need to get their heads "out of the sand" and recognise Parliament will not support any Brexit option on the table, a Tory former Cabinet minister has said.
Justine Greening made the comments as she joined campaigners delivering a petition for another referendum to Downing Street.
She said she would vote against Theresa May's deal in the Commons next week, and instead called for a People's Vote on the final deal.
Ms Greening joined dozens of campaigners and MPs from three other parties to deliver petitions, signed by more than a million people, from the Independent newspaper's Final Say campaign as well as the People's Vote.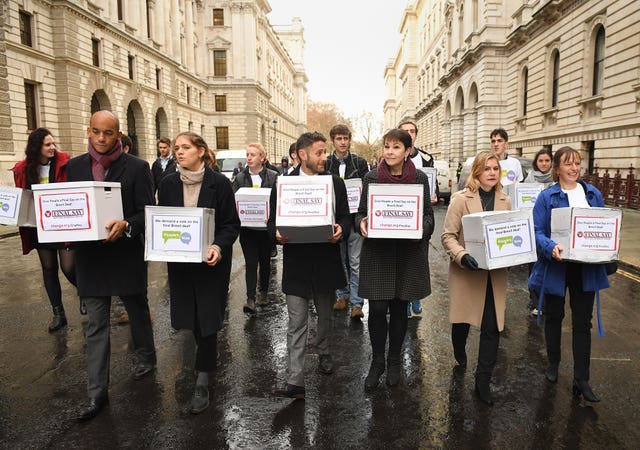 Ms Greening added: "In the end I expect MPs to get to that point when they do see gridlock and realise that actually we are going to have to go back to the people, and maybe that's also for the best: asking people surely is a sensible thing to do in a democracy when it's a question this big."
Liberal Democrat leader Sir Vince Cable said the "let's just get on with it" attitude is a "fallacy", because "even if we accept the Government's deal we're not just getting on with it".
"We'll be spending years in negotiation of what kind of arrangement we'd want with the European Union – the problem isn't going to go away."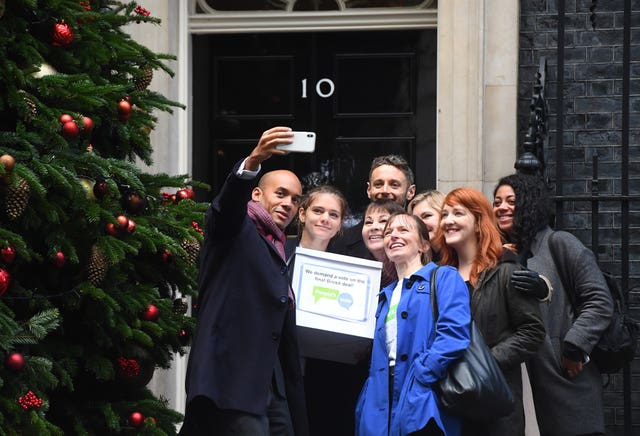 Green Party co-leader Caroline Lucas predicted that there was a "70 or 80%" chance of a People's Vote because "there's no majority behind anything else in Parliament".
And she said: "This idea that the 'will of the people' is some kind of static thing that never changes is just wrong: the will of the people has changed, it can change and she needs to listen to that."
Labour's Chuka Umunna said it was "generally acknowledged" that the only way of resolving the "impasse" in the Commons was to refer it back to the people.
"She (Mrs May) is certain to go down at the moment by a large margin: there really is not nearly enough support for her to be able to get this deal through," he said.