Christmas has officially arrived at Buckingham Palace.
Footage shot inside the Queen's London residence showed three towering Christmas trees being put in place in the vast Marble Hall near the Grand Entrance.
Hundreds of white lights were added to the trees, which were decorated in "royal style" with Royal Collection Christmas decorations of miniature red velvet and gold crowns and embroidered state coaches.
Staff were shown standing on a huge ladder to reach the top of the central tree, which stood 15ft tall on its white plinth, as they covered it with lights.
A garland, embellished with red velvet bows and large multi-coloured baubles was also installed along the length of the grand staircase.
The trees were grown at Windsor and taken to the palace at the start of December, with workers securing them firmly in place around the trunk on the plinths, with pieces of wood.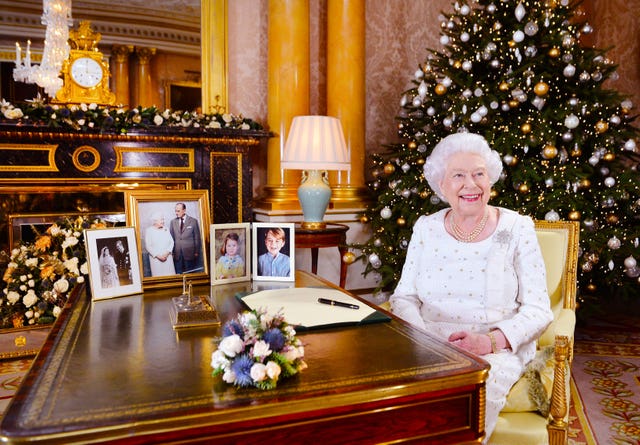 The Queen and her family usually wait until the day before Christmas to decorate their tree at Sandringham House in Norfolk, gathering in the White Drawing Room on Christmas Eve to put the finishing touches to a 20ft tree cut from the estate.