A rocky outcrop off the coast of Kerry that starred in two Star Wars films has transformed the tourism scene in south-west Ireland.
Star Wars fans have been flocking to Skellig Michael, a sheer-sided island 12 miles off the Wild Atlantic Way, and other Kerry sites, since they featured in the two latest movies in the franchise, The Force Awakens and The Last Jedi.
The World Heritage site was inhabited by monks from around the 6th century for about 500 years, with residents living in stone beehive-shaped huts in a monastery clinging to the cliff faces on the 714ft (218m) high rock.
Publican Gerard Kennedy, who runs the Moorings guesthouse in Portmagee, said the village had been transformed by the interest generated by Star Wars.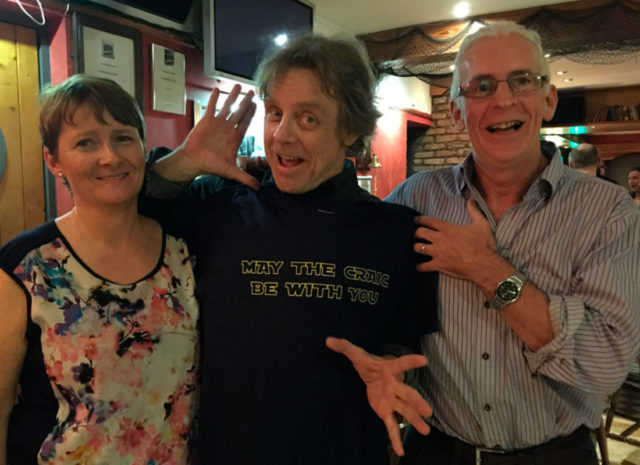 Mr Kennedy was involved in providing and arranging accommodation for the cast and crew.
He was told rooms were needed for a team who were going to film a puffin documentary on the island.
"We were all dying to find out," he said.
"We thought they were the BBC – the BBC are forever doing documentaries on puffins (on the island)," he explained.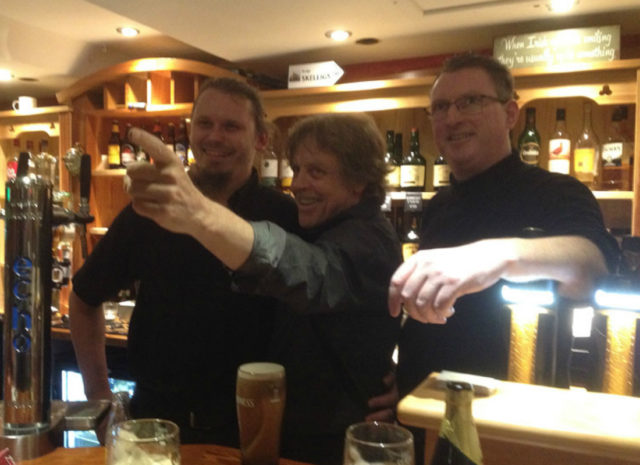 But it was not until one of the crew handed him a business card with Lucas Films embossed on it that he knew it was Stars Wars for definite.
"I hadn't even seen a Star Wars movie – if it was Mrs Brown's Boys I would have known it alright," Mr Kennedy said.
He added: "I was telling Mark Hamill this afterwards, the crew were getting a real kick out of it that I hadn't a clue who they were."
Hamill, who plays Luke Skywalker in the long-running franchise, ended up pulling pints in his bar.
"I went from never seeing a movie to be amongst all the cast," Mr Kennedy said.
Vincent Kidd, proprietor of the Royal Hotel on Valentia Island, said it had brought areas like Valentia, Portmagee, Dingle and Donegal to an "audience of billions" that no marketing campaign could ever hope to achieve.
"You'd want an astronomical budget to do what Star Wars did for the Wild Atlantic Way and area in particular," he said.
"The Skelligs now will always be synonymous with Star Wars.
"It has put not just Kerry but the whole western seaboard on the world stage … It's done so much for the whole country and tourism in the region, it's had a monumental effect."
Mr Kidd said he saw an immediate impact, with increased visitors once the films were released. Even though the outcrop is only accessible from May to September, he said fans were still coming year-round.
Earlier this year the first ever May The Fourth Festival was held. Failte Ireland, the national tourism body, got behind them to push the festival.
The three-day Star Wars themed event took place in Portmagee, Ballinskelligs, as well as Valentia Island and Ballyferriter and Dingle.
Enthusiasts dressed as Darth Vader, Stormtroopers and Chewbacca travelled to take part in the events.
It was so successful that plans are already afoot for the second festival. It is expected to include screenings of the films and a ceili dance with participants wearing Star Wars costume.