An Ethiopian Airlines jet crashed shortly after taking off from Addis Ababa, killing all 157 people on board, including seven British passengers.
– The Boeing 737 Max 8 crashed around Bishoftu, or Debre Zeit, some 31 miles (50km) south of the Ethiopian capital, shortly after taking off at 8.38am local time on Sunday.
– There were 149 passengers and eight crew on board flight ET302 which was heading for Nairobi, Kenya. There were no survivors.
– Among them were United Nations workers Joanna Toole, 36, from Devon, and father-of-two Michael Ryan, who had lived in Lahinch in Co Clare. Joseph Waithaka, a 55-year-old who lived in Hull for a decade before moving back to his native Kenya, also died in the crash.
– Early indications showed that 19 employees of UN-affiliated organisations were killed, with its environmental forum due to start in Nairobi on Monday.
– Ethiopian Airlines said it has grounded all of its Max 8 aircraft as an "extra safety precaution".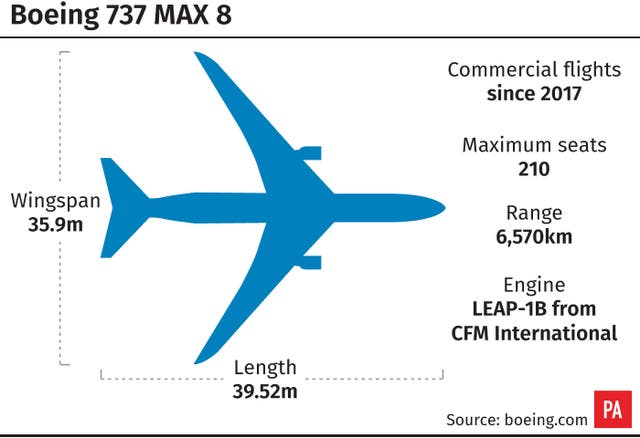 – Cayman Airways, which operates two Max 8s in the Caribbean, has also suspended operations to maintain "complete and undoubtable safe operations".
– The plane had flown from Johannesburg to Addis Ababa earlier on Sunday morning, and previously underwent "rigorous" testing on February 4, according to the airline.
– Minutes into the flight the pilot sent out a distress call and was given clearance to return, according to Ethiopian Airlines chief executive Tewolde Gebremariam.
– An eyewitness said there an intense fire when the plane crashed and "everything is burnt down".