The Government is considering monitoring waste water to track the rate of Covid-19 infection on a local level.
Prime Minister Boris Johnson suggested the virus could be detected in the "water supply" of a town, before his spokesman clarified that he meant evidence of infection can be found in sewage.
One expert said there is no evidence the virus can spread through water, but indicated traces of it can be found in faeces.
Paul Hunter, professor of medicine at the University of East Anglia, said the virus was susceptible to chlorine, adding: "It becomes ineffective fairly quickly, more so than other viruses in water."
Prof Hunter was part of a team of experts which produced the World Health Organisation's (WHO) guidance on water and sanitation during the Covid-19 crisis on April 23.
"We do know that if it does get into drinking water, its ability to cause illness is probably severely limited," he said.
"The conclusion was that drinking water was highly unlikely to be a route that Covid-19 could use to cause infections."
Speaking in the Commons on Monday, the Prime Minister outlined the Government's "road map" for easing restrictions, including a new alert system to monitor the threat posed by coronavirus.
When asked whether cases could be detected locally, Mr Johnson said the new system could eventually identify local flare-ups if Covid-19 is detected in the water supply.
Mr Johnson responded: "Yes indeed, the intention is the Covid alert system in time will be sufficiently sensitive and flexible as to detect local flare-ups, so that for instance, if Covid is detected in the water supply of a certain town, then steps can be taken, or in a school, in an area, then steps can be taken on the spot to deal with that flare-up."
He added: "Measures can be taken to keep the R down locally as well as nationally."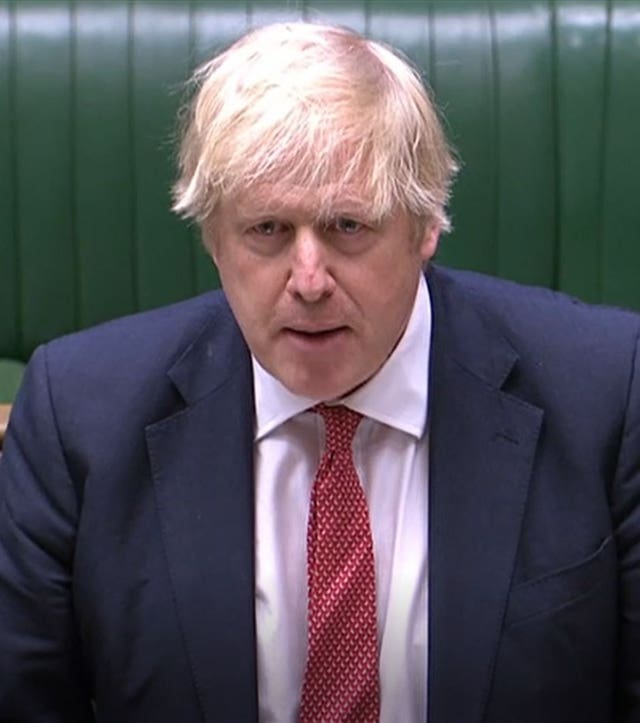 The Prime Minister's official spokesman said: "Yes, that specifically is a reference to sewage or waste water, as it is more politely described.
"Some studies have been carried out overseas on this and I think it is something we are looking at as a possible way of seeing if you could track the rate of infections locally."
The Downing Street spokesman said officials were investigating whether sewage samples would allow them to "track if the virus is more prevalent in some parts of the country than in others".
"Obviously it is just one of a number of ways we could do that," they said.
"To the best of my knowledge, it is something we are looking at doing rather than something we are doing already."
Prof Hunter said countries such as the Netherlands are testing waste water as "an indicator to see if infection is going on in the community".
Bill Keevil, professor of environmental healthcare at the University of Southampton, said detecting Covid-19 in waste water acted as a "useful screening tool" which was being applied in Australia.
He said: "It is important to monitor waste water before it goes into treatment since research has shown that modern treatment processes are effective in removing more than 99% of pathogens including viruses."
Professor Rowland Kao, chairman of veterinary epidemiology and data science at the University of Edinburgh, said the virus can be found in the gut, with many patients having abdominal pains and/or diarrhoea.
While this can make its way to waste water, Prof Kao said there has been no evidence of a live virus being found in sewage.
He said: "In one study from the Netherlands, viral genetic material (RNA fragments) were found in waste water samples several weeks before the first case was detected.
"However, it is important to stress that live virus has not been found in waste water, and thus there is as yet no evidence that infection can be passed from person-to-person via this route."
A spokesman from the Department for Environment, Food and Rural Affairs (Defra) said WHO made it clear there is currently no evidence that coronavirus has been spread through sewerage systems.
He added: "We are actively engaging with the research community and Government scientific advisers to investigate whether monitoring waste water could be used as a way of tracking the prevalence of the virus."