The Grenfell Tower Inquiry has been urged to be "on the right side of history" and not to "ignore" the impact of poverty and race on the disaster which killed 72 people.
Leslie Thomas QC, representing a group of survivors and bereaved families, opened Tuesday's proceedings by highlighting the coronavirus pandemic and the killing of unarmed black man George Floyd in the US as having "parallel themes" with Grenfell, adding: "Race and state obligation are at the heart of all three cases."
Mr Thomas said: "Firstly Covid-19 … it certainly would not be lost on the panel that a disproportionate number of those who died in the UK have been people of colour.
"George Floyd's last words were: 'I can't breathe'.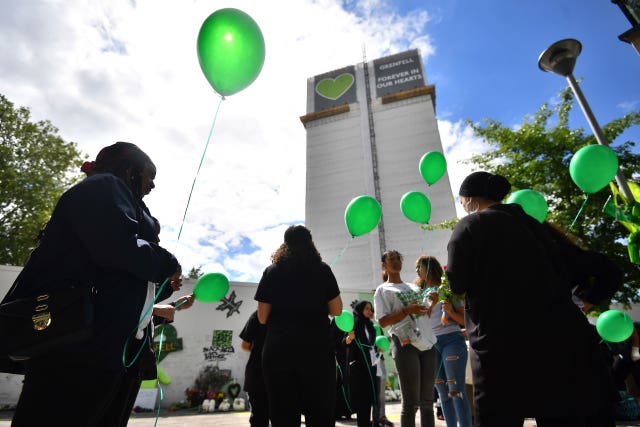 "Some of the survivors and the bereaved have highlighted the similarities of the last words of a black man who died at the hands of the state to the last words of their friends and loved ones. Most of them were from ethnic minority backgrounds."
Elsewhere on Tuesday, the inquiry heard from witness Terry Ashton, a senior associate at fire engineers Exova, who produced outline fire strategy reports for the Grenfell Tower refurbishment despite never visiting the site itself.
Asked why he never visited the 24-storey west London block, he said: "Other priorities possibly. Or I became more familiar with the layout of the building based on drawings produced by Studio E (the project architects)."
Inquiry counsel Kate Grange QC asked him: "Did you not think it essential in order to carry out your role as the lead member of Exova's fire safety engineering team that you visited the building?"
He said: "It would have been desirable but I didn't do it."
Mr Ashton said he had "adequate" information on which to base his initial design note in 2012, including from drawings and pictures.
He added he was "aware in the background" of proposals to overclad the building, adding: "We knew there was an intention to overclad the building but we didn't know what with."
He is due to be questioned further on Wednesday and Thursday.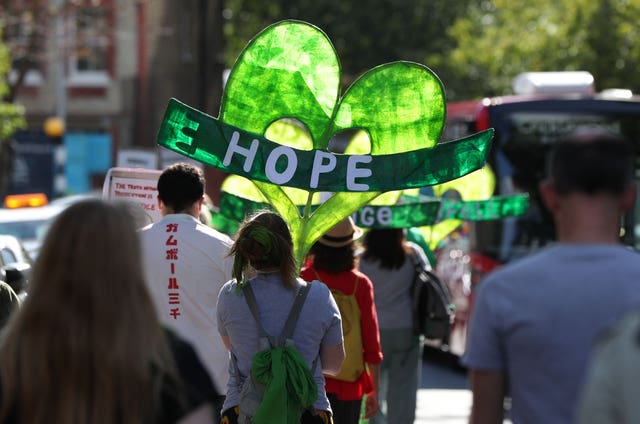 "You, sir, and your panel, this is your time of action to break the cycle of disengagement with the issue of race and inequality.
"What will this inquiry be remembered for? You will undoubtedly want it to be on the right side of history.
"Grenfell is inextricably linked with race. It is the elephant in the room. The impact of race and poverty on this disaster this inquiry must not ignore."
The Grenfell Next of Kin group has called for the inquiry to "investigate the extent of institutional racism as a factor" in the tragedy in June 2017.
According to legal submissions to the inquiry: "Four of the 72 people who lost their lives were visiting the Tower.
"Baby Logan Gomes was stillborn. Of the remaining 67, 57 were from BAME (black, Asian and minority ethnic) communities.
"In the English Housing Survey 2017-2018, it was found that 40% of those living in high rise buildings in the social rented sector are black, Asian or other. This, compared to the percent of the population (14%), is high."
Mr Lammy said: "This exhibition reminds us of the dignity and humanity with which we remember those who lost their lives."