The former chief executive of Sainsbury's is to take over as testing director at NHS Test and Trace.
Mike Coupe, who retired as chief executive officer of Sainsbury's at the end of May, is set to replace Sarah-Jane Marsh who is returning to her post as chief executive of Birmingham Women's and Children's NHS Foundation Trust.
Baroness Dido Harding, who runs NHS Test and Trace and is interim executive chairwoman of the National Institute for Health Protection, said in an email to staff that Mr Coupe "will bring a wealth of experience in large scale supply chains, logistics and digital transformation".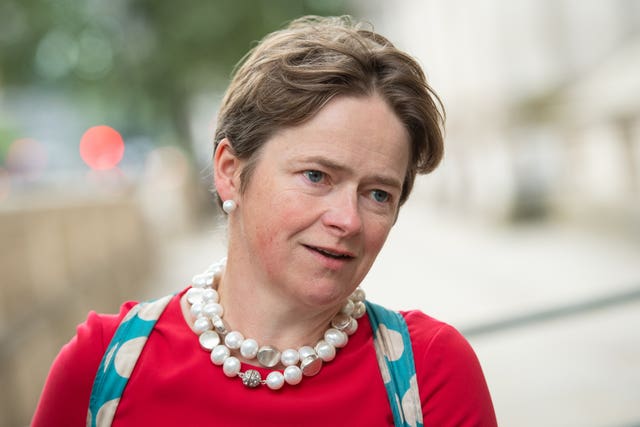 Baroness Harding said in the email, seen by the Health Service Journal (HSJ): "We have been incredibly privileged to be able to 'borrow' Sarah-Jane for the last five months but it will soon be time for her to return to her substantive role as CEO of Birmingham Women's and Children's NHS Foundation Trust.
"Sarah-Jane has led the team with unparalleled drive, compassion, and humour."
She said Mr Coupe has "worked for 35 years in the food retail industry and will bring a wealth of experience in large scale supply chains, logistics and digital transformation.
"Mike will undertake a period of induction over the next month, working with Sarah-Jane and the team across Testing, initially focused on scaling new testing technologies, and will take over the Testing helm when Sarah-Jane leaves us at the end of October."
In 2018, Mr Coupe was forced to apologise after being caught singing Broadway hit We're In The Money in between media interviews about a merger with supermarket giant Asda.
The competition watchdog eventually blocked the £12 billion merger with its rival on the grounds that it would result in higher prices for consumers and damage competition.
Asda's owners, US-based Walmart, are understood to be close to selling the supermarket to private equity buyers by the end of the year.
Mr Coupe was successful at takeovers of Argos and Habitat during his tenure at Sainsbury's, integrating them into larger stores.
And he recognised the rise of convenience stores, with increased numbers of Sainsbury's Locals on high streets in city centres.
He was paid £3.1 million in his final year at the supermarket and has spent time working for Iceland, Asda and Tesco. He also sat on the board of Greene King and works with charities.
Earlier this month, his predecessor at Test and Trace, Ms Marsh, issued an apology to the thousands of people unable to get a test for Covid-19.
Shadow health secretary Jonathan Ashworth tweeted: "How about putting those trained in actual infectious disease control in charge of Test & Trace?
"Local public health teams should be leading contact tracing. That way we would have an effective Test, Trace & Isolate regime that helps control this virus."
Dr Chaand Nagpaul, the British Medical Association's council chairman,  said: "It's more important than ever that we have an effective test, track and trace system led by people who fully understand that this is one of the key drivers in the fight against Covid-19."
He added: "More than 12 million people have now downloaded the NHS app which is encouraging but that does not diminish the wider pressing need to have sufficient testing capacity. It must complement a properly functioning national test and trace system which can also quickly identify local outbreaks.
"The overall priority for the Government must be to drive down the infection rate via stringent public health and infection control measures."
A Department of Health and Social Care spokesman said: "We are grateful to Sarah-Jane Marsh for her leadership of the testing programme to date.
"We are pleased to confirm the appointment of Mike Coupe as our new director of testing, who brings with him 35 years of experience in large-scale supply chains, logistics and digital transformation."