Health Secretary Steve Barclay appeared to criticise the Labour Mayor of London Sadiq Khan's planned ultra-low emissions zone expansion for imposing an "additional cost" on NHS staff and others.
But a spokesperson for Mr Khan said it was "surprising for a Health Secretary to ignore the advice of their own chief medical officer" on the dangers of air pollution.
London's ultra-low emissions zone (Ulez) is due to be expanded to cover the whole of the capital from August 29 to boost air quality, with a £12.50 daily fee for vehicles not meeting minimum standards.
Speaking in the House of Commons during a session of questions to transport ministers on Tuesday, Conservative MP Louie French warned of the effect the charge would have on London's emergency workers.
"Given 50% of London's emergency workers live outside the capital, does the minister agree that the mayor and the Labour Party should stop ignoring Londoners and drop their Ulez tax rate?"
Mr Barclay responded: "My honourable friend raises an extremely important point in terms of the additional cost that the London mayor is imposing, not just on NHS staff but all staff working in the capital, and how that contrasts with the approach the Chancellor has taken in terms of energy support and how that helps staff across the workforce, including in the NHS, in terms of cost of living."
A spokesperson for the Mayor of London, said: "It is surprising for a Health Secretary to ignore the advice of their own chief medical officer.
"Chris Whitty has been clear that air pollution is everyone's problem. Not only is toxic air causing 4,000 premature deaths in the capital, it's also expected to cost the NHS and social care system in London around £10.4 billion by 2050."
They added: "Most vehicles, more than four in five, seen in the zone will not need to pay the Ulez charge.
"It's only the most polluting vehicles doing the most damage to our health that are affected.
"The mayor has also announced the biggest scrappage scheme yet, £110 million, to help the Londoners who need it most."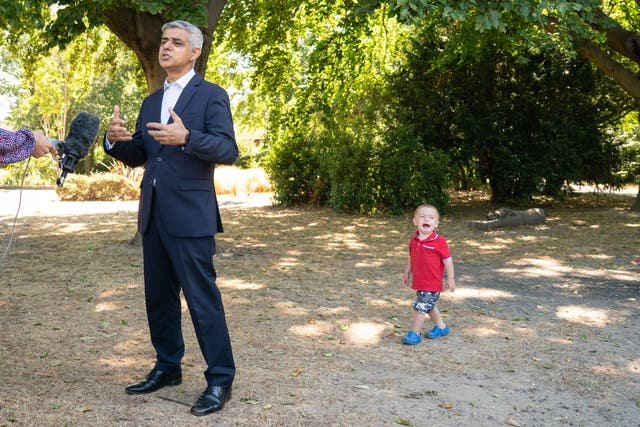 He said: "We all need to be careful over the next few days.
"I'm urging Londoners to look after each other by choosing to walk, cycle or take public transport where possible, avoiding unnecessary car journeys, stopping engine idling and not burning garden waste, all of which contributes to high levels of pollution."