As he successfully helped roll out the coronavirus vaccines that saved countless lives and ended punishing restrictions, Nadhim Zahawi's political stock was rising fast.
The Conservative was a clear and effective communicator with a compelling story, having become a multi-millionaire businessman after moving to the UK as a child refugee without any English.
It was for these qualities – and a touch of desperation on scandal-plagued Boris Johnson's part – that he was appointed chancellor in the dying days of that administration.
But it was while serving in the Treasury that he cut a multimillion-pound deal to settle a tax dispute with HMRC.
The estimated £4.8 million bill included a penalty, and to make matters worse he was ultimately the minister in charge of the department.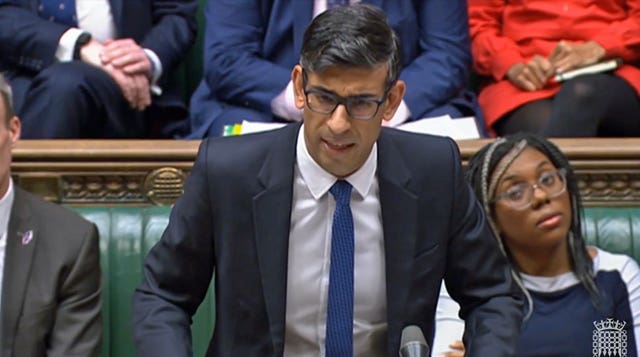 But now, after his tax affairs were dragged into the limelight, the 55-year-old is battling to save his political career while under investigation by Mr Sunak's ethics adviser.
What Mr Sunak knew about his Cabinet-attending minister and when is unclear, but there had long been reasons to inspect Mr Zahawi's past with a scrutinous eye.
It was a backstory being set out in his memoirs "A Boy From Baghdad: My Journey From Waziriyah To Westminster", which – rewrites pending – was due for publication in September.
Born in 1967 in Baghdad to an influential Kurdish family, Mr Zahawi's family fled Iraq having fallen foul of Saddam Hussein's regime.
He grew up in Sussex and went on to study chemical engineering at University College London, before following in his father's entrepreneurship footsteps.
Mr Zahawi went on to meet the then prominent and later disgraced Tory politician Jeffrey Archer while campaigning for Iraqi exiles who wanted the overthrow of Hussain.
He put Mr Zahawi's talents to use during his bid to become London mayor in 1999. Lord Archer, however, was forced to abort that campaign in scandal.
Two years later, Lord Archer was jailed for four years having been convicted of perjury and perverting the course of justice.
In 2000, Mr Zahawi founded YouGov with another alumni of the Archer campaign, Stephan Shakespeare.
They would grow the polling company into a hugely successful one, and would float it on the stock exchange after five years.
Shares held by Balshore, the Gibraltar-registered Zahawi family trust, were sold off for an estimated £27 million. The mixing of family and business led to the HMRC dispute.
He is linked to a property empire valued at more than £58 million, according to records at Companies House, including a townhouse in London's lavish Belgravia.
With his business credentials impressive, Mr Zahawi stood down from YouGov to run for Parliament and was successful, winning the safe Conservative seat of Stratford-upon-Avon.
Mr Zahawi is known as being one of the richest MPs but he was forced to apologise in 2013 for claiming parliamentary expenses for electricity for his stables and a mobile home.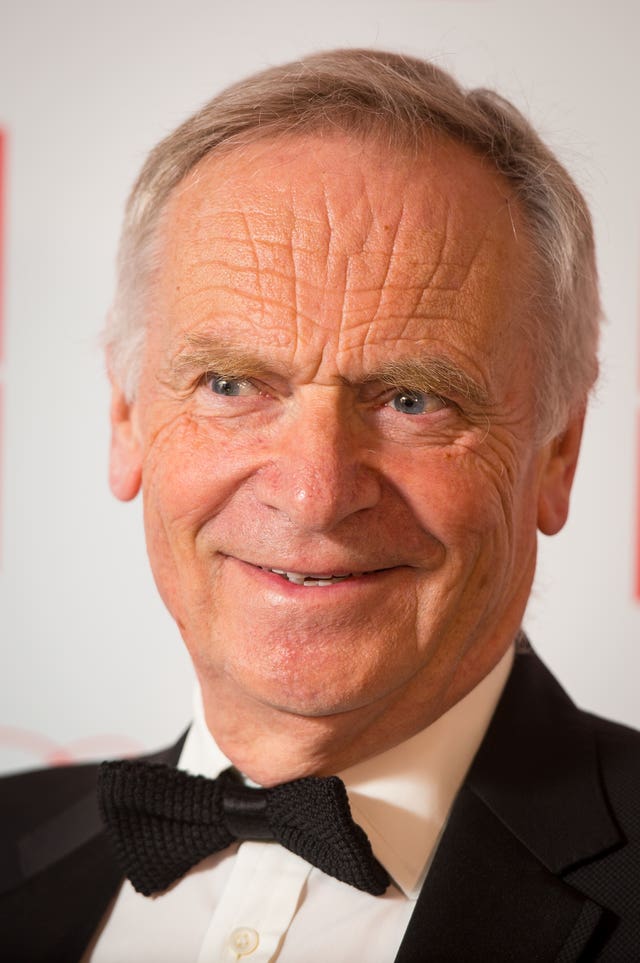 Then, as children and families minister in 2018, it emerged he attended a men-only Presidents Club charity dinner that went on to be at the centre of allegations of sexual harassment.
He was reprimanded by No 10 but said he left early and "did not see any of the horrific events", which he said he was "shocked" by.
The following year he was a junior minister at the business department, which is where he was when the coronavirus pandemic began in late 2019.
It is another period that is under scrutiny. David Cameron contacted him as he was seeking Government loans for the since-collapsed Greensill Capital.
Mr Zahawi told officials, according to the Times, that he had not exchanged WhatsApps with the Conservative former prime minister. It later emerged messages had been deleted from Mr Zahawi's phone.
Covid-19 was straining the nation and Mr Johnson looked to his old ally to roll out the vaccine programme in 2020.
Mr Zahawi described the role of vaccines minister as "the most important job I'll ever do", and his handling was widely seen as a massive success.
Mr Johnson also looked to him to replace Sir Gavin Williamson, who was this time sacked as education secretary over the exams fiasco.
In need of a chancellor after Mr Sunak's resignation helped trigger Mr Johnson's own downfall, he appointed Mr Zahawi to lead the Treasury.
Mr Zahawi made a failed attempt to win the party leadership during his two months as chancellor – a period in which he settled his tax dispute with HMRC.
A political survivor, he became chancellor of the Duchy of Lancaster during Liz Truss's fleeting leadership, before Mr Sunak made him Conservative Party chairman.
The trickle of stories about his tax affairs came to a head when The Sun On Sunday revealed he paid a seven-figure sum to HMRC.
Mr Sunak first defended his minister, saying he had given a "full" account. But then the Guardian revealed his settlement included a 30% penalty, taking the estimated total close to £5 million.
Under intense pressure, Mr Zahawi said it was a "careless and not deliberate" error linked to YouGov founder shares given to his father.
This changed the Prime Minister's mind. He now believes there are "questions that need answering" and has ordered ministerial standards adviser Sir Laurie Magnus to investigate.
Mr Zahawi welcomed a chance to give his account to Sir Laurie, saying he is "confident" he has "acted properly throughout".
He remains in post while under investigation, despite Mr Sunak acknowledging it would have been "politically expedient" to sack Mr Zahawi.
But with the fiasco straining the Prime Minister's pledge to lead a Government of "integrity, professionalism and accountability at every level", many in Westminster believe it is not a case of if Mr Zahawi's time is up – but when.