Olympic gold-winning canoeist Etienne Stott had to be hauled off an oil tanker by police "de-bonding" experts who unstick people glued to objects, a court has heard.
The former Team GB athlete, 43, and Amy Rugg-Easey, 32, repeatedly refused to come down from the top of the tanker during a protest which blocked traffic for nearly four hours.
Nichola Andersen, 50, Erika Curren, 65, and Shaun Davies, 32, glued themselves to other parts of the vehicle during the Extinction Rebellion demonstration in front of a petrol station in Paddington, west London, on April 16 2022.
Westminster Magistrates' Court heard that Romario Lee-Gordon was trying to drive the empty tanker at around 8.45am when two people who are not part of the trial stopped in front of the vehicle and unfurled a banner.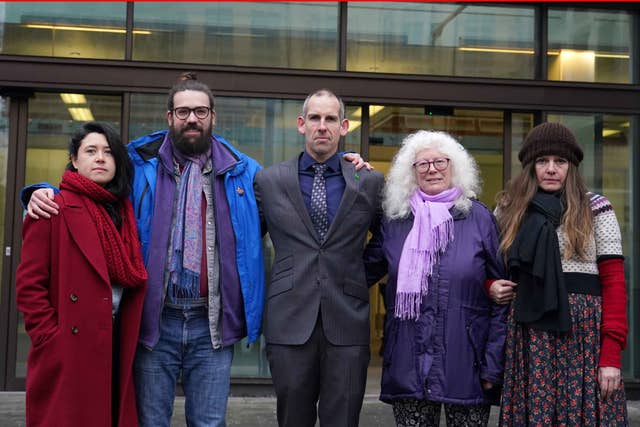 Police were called at around 10am but Davies snuck through a cordon and glued himself to a pipe under the tanker while Andersen and Curren moved and glued themselves to the vehicle's rear.
A "de-bonding" team arrived and removed those three defendants but Stott and Rugg-Easey were still walking around on top of the tanker making statements about climate change.
The pair glued their hands to a bar on top of the vehicle but were eventually brought down by police with a specialist crane and a special frame, and had to be dragged away by officers.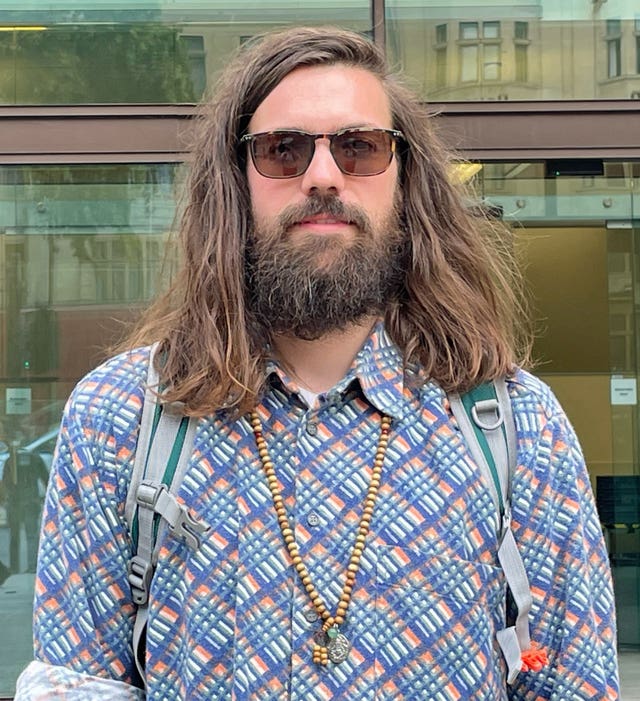 He added: "They affected the ability of the tanker to move. If you glue yourself to the wheel of a vehicle it cannot move and that is tampering with it.
"Mr Lee-Gordon just wanted to do his job and carry on driving to his destination."
The court was told the petrol station lost around £8,000 in sales when it closed during the protest.
The defendants do not deny gluing themselves to the tanker but say they were not tampering with a vehicle because they were on the cab which was attached to it.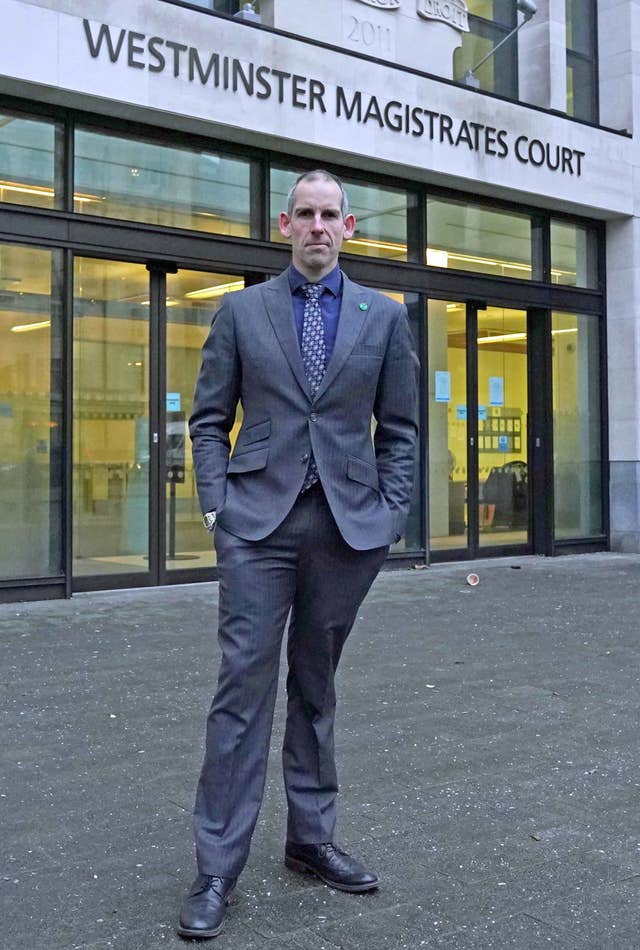 They also said they were acting lawfully under articles nine, 10 and 11 of the European Convention on Human Rights which grant the right to freedom of thought, conscience and assembly.
Stott, who won a gold medal at the London 2012 Olympics, spoke to confirm his name, date of birth and address alongside the other defendants.
The Olympian, from Nottingham, also thanked Mr Lee-Gordon for the way he spoke when giving evidence and added: "I have no axe to grind with you at all."
All five defendants deny one charge of tampering with a motor vehicle and are expected to give evidence later.
The trial in front of District Judge John Zani continues.