Rishi Sunak and his Cabinet will decamp to Chequers for an away day on Thursday as the Government continues to face questions about the tax affairs of Nadhim Zahawi.
The outing, which Downing Street said would focus on the Prime Minister's political priorities, was dubbed a "hideaway day" by opposition parties.
The under-fire Mr Zahawi is expected to join the gathering at the country retreat against a backdrop of an ethics inquiry into the Conservative chairman.
Labour leader Sir Keir Starmer grilled Mr Sunak in the Commons about the controversy on Wednesday, accusing him of being too weak to sack his embattled party chairman.
Downing Street offered few details about what the away day would entail, but the Prime Minister's official spokesman said Cabinet ministers would be "focused on the five priority areas that the Prime Minister talked about in his speech, both in terms of getting an update on progress on those five goals and what more can be done".
Mr Sunak set out his five pledges in a new year speech, which included halving inflation by the end of the year and bringing down NHS waiting lists.
A political Cabinet, where ministers discuss political matters without officials present, will also be held, although it was unclear whether Mr Zahawi in his role as Tory chairman would be giving a presentation to colleagues ahead of the May local elections.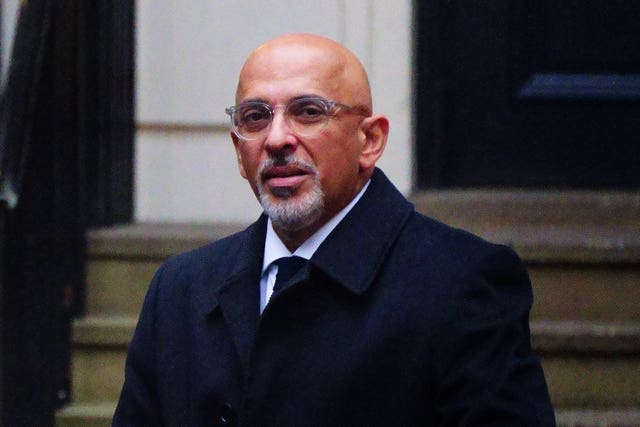 "While Rishi Sunak and his scandal-hit ministers hold a 'hideaway' day at Chequers, the rest of the country is suffering from this endless Conservative chaos," said Lib Dem deputy leader Daisy Cooper.
"The NHS is in crisis and people are struggling to pay their rent or mortgage, but Conservative ministers are too busy fighting to save their own careers.
"Sunak's promise to govern with integrity now lies in tatters. He can't even tackle the multiple crises facing his Cabinet, let alone the huge challenges facing the country.
"The public deserve so much better than this daily soap opera of sleaze and scandal. All people want is a fair deal with a competent government and public services they can rely on."