Schoolboys account for the highest proportion of people considered to be most at risk of radicalisation by the Government's anti-terror programme, figures suggest.
According to Home Office data published on Thursday, schools are also making the highest number of referrals to the Prevent scheme for the first time.
In the year to March 2022, there were 6,406 referrals to Prevent – which aims to stop people turning to terrorism.
This is up 30% compared to the previous period when 4,915 were made – a rise likely to have been driven by the removal of restrictions during the coronavirus pandemic.
The education sector made the highest number of referrals (2,305; 36%), replacing the police, which made up 28% (1,808) of the total.
The report also notes the figures may have been affected in light of school closures during the pandemic.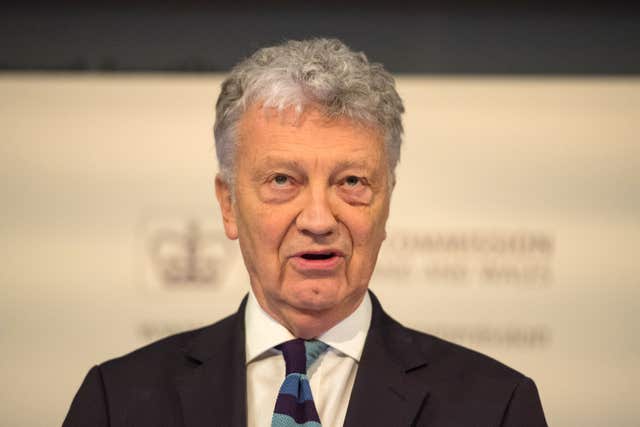 Of the referrals where gender was recorded (6,403), most were male (5,725; 89%).
The proportion of males at each stage of the Prevent programme has been on the rise since the 12 months to March 2016 when records began.
Children under the age of 15 made up the largest proportion of referrals from all age groups that were taken forward as "channel cases" under the programme, meaning they are considered most at risk of becoming radicalised and turning to terrorism.
This age group accounted for 37% (299) of the referrals adopted as a channel case, just slightly higher than the 295 in the 15-20 age group.
The majority of referrals which became channel cases were for males (746 out of 804; 93%).
In the year to March, a third of all referrals were made about someone with "a vulnerability present" but no ideology or terrorism risk identified (2,127 or 33%).
The second-highest category was for referrals made amid fears about extreme right-wing radicalisation 1,309 (20%).
This was greater than the number for Islamist-related concerns (1,027; 16%). Some 154 (2%) of the referrals due to concerns about school massacres and 77 (1%) were "incel-related".
The incel – or involuntarily celibate – subculture involves men expressing hostility and extreme resentment, mainly online, towards those who are sexually active, especially women.
It comes as Jake Davison's incel beliefs have been highlighted during the inquest into Britain's worst mass shooting in over a decade, after he killed five people in Keyham, Plymouth, in 2021.
Detective Chief Superintendent Maria Lovegrove, Counter Terrorism Policing's national co-ordinator for Prevent,  said: "One of Prevent's crucial roles is providing important indicators of emerging risks, particularly in light of incidents in other parts of the world.
"This is demonstrated by the inclusion, for the first time, of referrals relating to the incel sub-culture or school massacres in the 21/22 statistics.
"Whilst not currently considered terrorist ideologies, they have the ability to inspire terrible acts of violence – and it is therefore important that Prevent works to disengage people from these beliefs.
"The number of these cases is very low but it is encouraging that people feel confident to report concerns about risk of radicalisation, wherever this stems from."
The figures also demonstrate the "increasing complexity of referrals and concerns reported to Prevent", she said, adding that "young men who are fascinated by, and seek out, all types of extremist or violent content online are increasingly prevalent in referrals".
An Intelligence and Security Committee report published last year said MI5 acknowledged there is a "growing synergy" between incel and extreme right-wing terrorism ideologies, but cautioned against putting too much emphasis on links between the two.
While incel should not be automatically treated as terrorism, the security service said it should be recognised as a "potential terrorist motivation" and assessed on a case-by-case basis, according to the report.
A long-awaited review of Prevent, led by former Charity Commission chairman William Shawcross, is reportedly due to be published next month.