A former Tory MP has appeared in court charged with failing to provide information in relation to political party donations totalling £39,000.
David Mackintosh appeared at Northampton Crown Court on Friday, charged with offences allegedly committed under the Political Parties, Elections and Referendums (PERA) Act.
The offences are said to have taken place in 2014, months after Mackintosh was selected to fight the constituency of Northampton South at the end of the previous year and relate to nine donations.
The 43-year-old, who is also former leader of the now defunct Northampton Borough Council and co-defendant, property developer Howard Grossman, each face two allegations of failing to provide information in relation to donations to a registered political party, Northampton South Conservative Association (NSCA).
Mackintosh, of Station Road, Northampton, appeared for a brief hearing over a videolink, wearing a suit.
Grossman, 61, of Caldecote Gardens, Bushey, Hertfordshire, did not appear but was represented in court by his barrister Chantel Gaber.
Both men are on bail.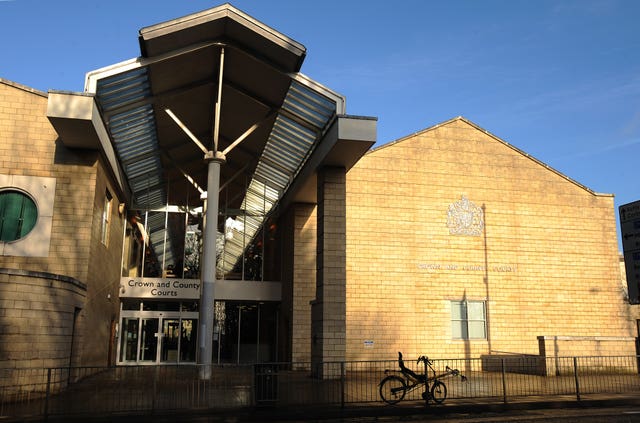 Mackintosh and Grossman were charged at the end of last year following an investigation by Northamptonshire Police, which was triggered after the disappearance of a £10.25 million loan made in 2014, from the borough council to Northampton Town Football Club for a stadium redevelopment project.
Both deny any wrongdoing and are set to stand trial on October 23, alongside three other people charged in connection with the investigation.
Gary Platt, 66, of West Drive in Harrow, Nutan Bhimjiyani, 62, and her husband Sharad Bhimjiyani, 67, both of Headstone Lane in Harrow, all London, have also been charged with a single like offence.
Platt has denied a charge of failing to provide information about a political donation to the the same Conservative association in April, 2014.
Mr Bhimjiyani and Mrs Bhimjiyani are also alleged to have failed to provide information about a donation made to NSCA in June, 2014.