An Edinburgh MSP has called for the firefighter who died in the line of duty to be posthumously awarded the George Cross.
Alex Cole-Hamilton, who represents Edinburgh Western at Holyrood, made the call for Barry Martin to be awarded the top honour in tribute to his bravery fighting the blaze at Edinburgh's historic Jenners building.
The MSP, who also leads the Scottish Liberal Democrats, said the 38-year-old's actions "went above and beyond the call of duty".
"I will be making representations for Barry to be awarded the George Cross posthumously in honour of his extraordinary bravery.
"Where we run from danger, those like Barry run towards it, endeavouring to keep us safe."
Mr Martin died on Friday at the Royal Infirmary of Edinburgh after being critically injured at the start of the week as he fought the fire at the former department store in Princess Street.
The George Cross, which dates back to 1940, recognises acts of extreme bravery carried out by civilians.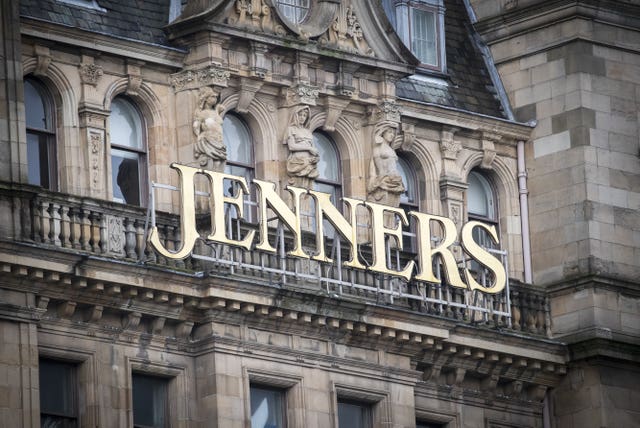 First Minister Nicola Sturgeon said her deepest condolences went to his family, friends and colleagues.
She added: "This is a terrible tragedy for all who loved him – but also a reminder of the selfless courage our firefighters demonstrate in the line of duty each and every day."
Douglas Ross, leader of the Scottish Conservatives, said: "Barry and his fellow firefighters bravely risked their lives to protect the people of Edinburgh and save this iconic building".
Scottish Labour leader Anas Sarwar said Mr Martin's "bravery will not be forgotten".
And Maggie Chapman, of the Scottish Greens, said: "The bravery and professionalism of the fire service and other first responders in keeping us safe by putting themselves in harm's way is a debt we can never repay."