A climate protester who was spared jail after smashing the windows of Barclays Bank and causing £100,000 of damage said she was trying to send a "message of love" to the banking industry.
Speaking from a pink lectern outside Southwark Crown Court, where Judge David Milne KC gave her a seven-month suspended sentence, Zoe Cohen, 52, said she has tried 40 years of lawful action with no result.
She was sentenced alongside five other women after being convicted of criminal damage for smashing the windows of the bank's London headquarters on April 7 last year.
During sentence, Judge Milne called the protest at Barclays a "stunt" and a "gimmick" and said smashing their windows is not going to stop climate change.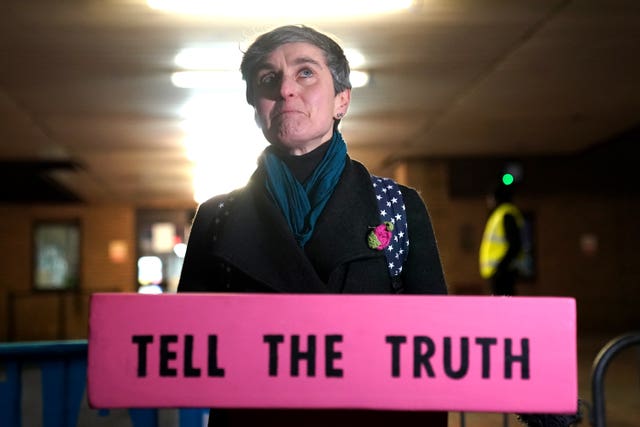 "That lifted my heart for a moment. So he, in this judicial double-standards crazy world, agrees that we need desperate action, but then in the same breath called our action a stunt and a gimmick.
"When I was giving evidence I explained I've spent 40 years doing lawful actions trying to get stuff done and it doesn't make any difference.
"That's why I resorted to doing what I did, to send a message of love to Barclays, the whole banking industry, that this political economy must change, it's driving us off a cliff. We all know that."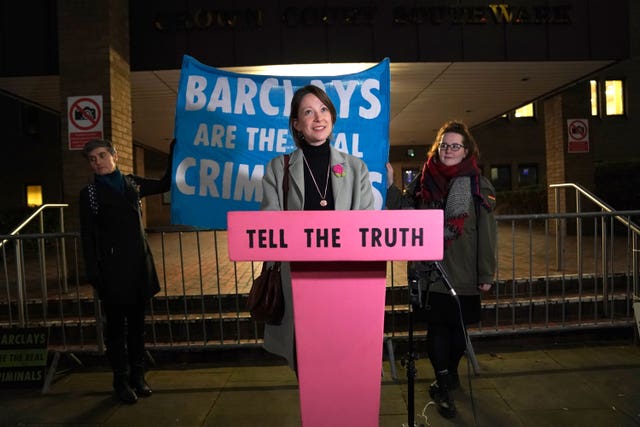 Her co-defendant Sophie Cowen, 32, told the PA news agency she feels beholden to a higher law and was ready to go to prison.
She said: "We need to look and step outside of our roles and our commitments to our job, whether you're the banker or the judge, and commit to being a human. I think we talked about that message again and again and again.
"He said we're beholden to the law. Well there's actually a higher law, there's a bigger law.
"The most powerful thing we've got is just speaking the truth and the heart and the love.
"I was ready for them to give us anything, I was really ready to go to prison, I was, you know, in a way had become fine with it in my head.
"Because I get so much strength from just knowing and feeling that this is the work that we need to do and the work that we need to continue doing.
"And that's much stronger than anything they could have given us."