The author of a report into the experiences of Hillsborough victims' families said it is "intolerable" the Government has not responded more than five years on.
The Rt Rev James Jones, a former bishop of Liverpool, set out 25 recommendations in his report, The Patronising Disposition Of Unaccountable Power, published in November 2017.
Ninety-seven football fans as a result of a crush at a match between Liverpool and Nottingham Forest on April 15 1989.
An official police response to the report is expected on Tuesday.
Speaking to BBC Breakfast, Mr Jones said: "I think we have to put ourselves in the shoes of the families.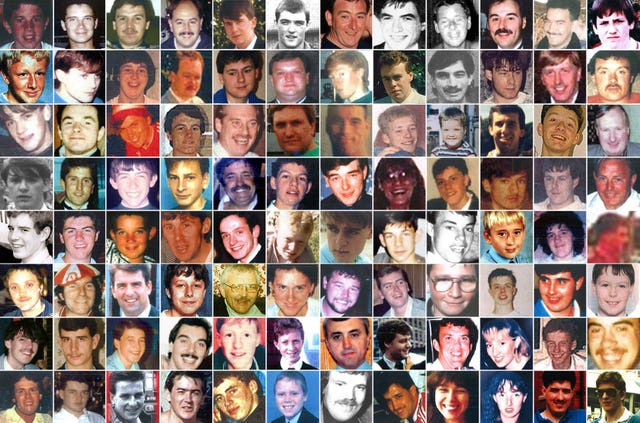 Margaret Aspinall, whose 18-year-old son James died in the disaster at an FA Cup semi-final, told the programme: "I remember writing – I don't know who it was to – to somebody in Government to say I hope this report does not get put on a shelf gathering dust for years like other things in the past have done.
"We are now in 2023. How long does it take to read a report, to come out with your findings or what you think should happen?"
Last October, after a recommendation in Mr Jones's report, the Home Office said it had established an independent review to consider what went wrong with the original pathology report into the deaths.
But there was no consultation with the bereaved families before the announcement, it emerged.
At the time, the Home Office said it was committed to responding to the report "as soon as practicable".