A four-year-old girl savaged to death by a dog in a back garden was a "very happy child", a neighbour has said.
Thames Valley Police said officers were called to a house in Broadlands, Netherfield, Milton Keynes, by the ambulance service just after 5pm on Tuesday.
The youngster, named in reports as Alice Stones, died at the scene and the dog has been destroyed, the force said.
The end-of-terrace home remained taped off on Wednesday, with a forensic tent by the back garden and a uniformed officer and marked police van at the front of the property.
Floral tributes to the youngster have begun to pile up outside the house, with one of them reading: "Alice!! Fly high with the angels little one. The whole community will miss your smile. Our thoughts are with the whole family, especially her mum."
Nobody else was hurt in the attack and the child's family is being supported by specially trained officers, police said.
No arrests have been made, the force added.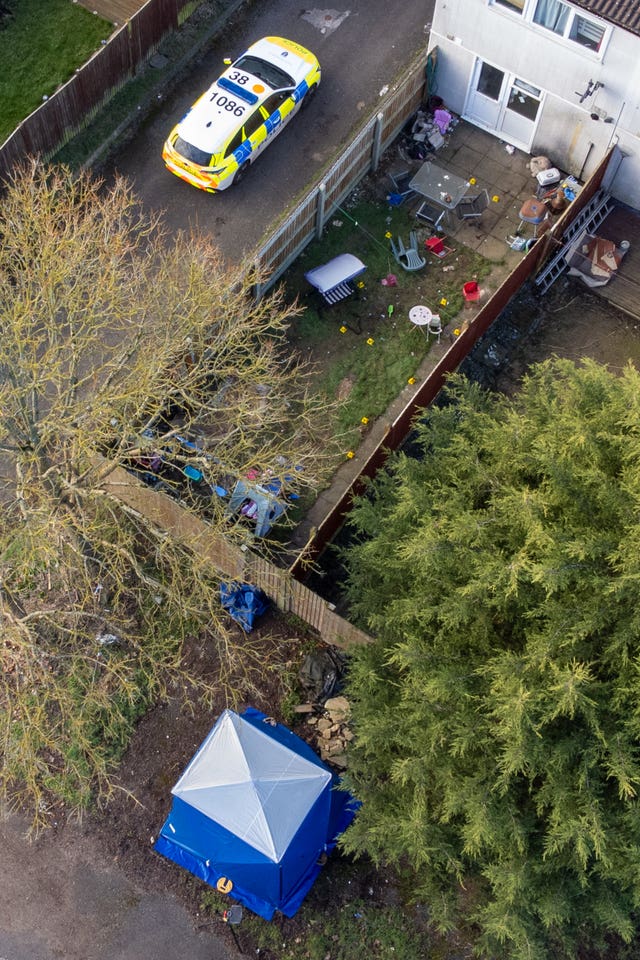 "I know the girl. It's so sad to hear that news," she said.
"She was always holding her mummy's hand on the way back.
"It's so sad we're not going to see the girl again and I pray all the best to her mum to get her strength back."
Mother-of-four Ms Matthews described the youngster as a "happy little girl, very happy".
She added: "She would say 'Bye, auntie', and I would say 'Bye, little girl'.
"You know kids, playing around."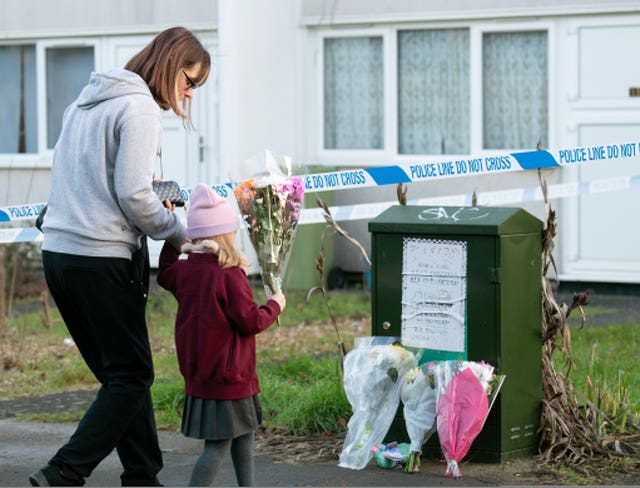 "I understand how much of an impact this will have on the community and on the wider public, and people can expect to see a large police presence in the area this evening and beyond while our investigation continues," he said.
"I would like to reassure people that there is no reason to believe there is any danger to the wider public at this time."
He asked people to respect the privacy of the family involved, adding: "It is impossible to imagine what they must be going through at the moment."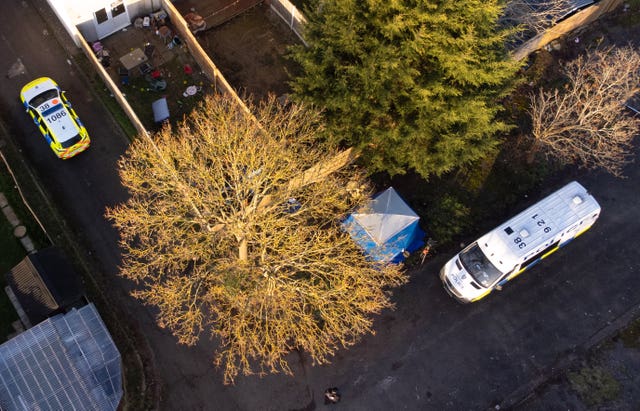 She added there is "such a sense of shock" and it is an "awful situation".
She said a vigil will be held at Grand Union Vineyard Church, Netherfield Campus, across the road from the house, at 7pm on Wednesday to "enable the community to come together and draw strength from each other".
She added: "It will send a strong message to the family that we are thinking of them."
Anyone with information about the attack has been asked to call 101, quoting reference 20230131-1546.
Alternatively, people can make a report online or call the charity Crimestoppers anonymously on 0800 555 111.