Hundreds of trade unionists have gathered in Cardiff on the biggest day of industrial action in more than a decade.
Around 600 workers held a rally in Central Square after walking out in increasingly bitter disputes over pay, jobs and conditions.
Members of seven trade unions are taking industrial action, affecting schools, universities, trains and buses.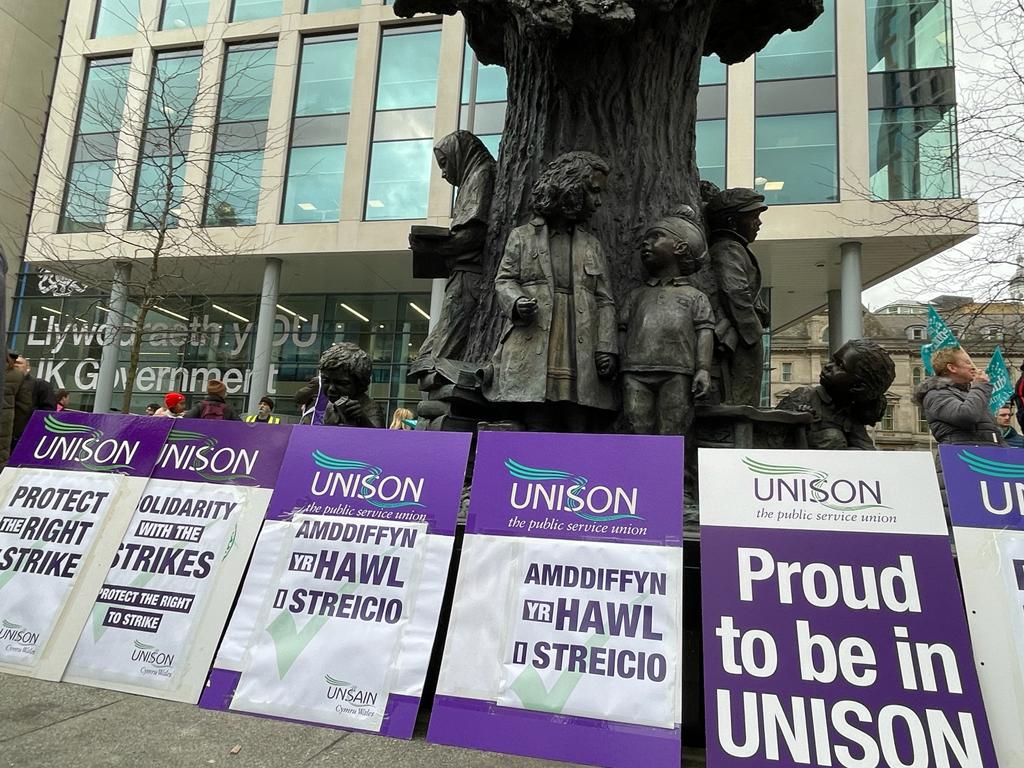 Picket lines were mounted outside railway stations, schools, government departments and universities.
The rally in Cardiff was among a series of protests organised by the TUC against the Government's controversial plans for a new law on minimum levels of service during strikes.
A petition against the law, signed by more than 200,000 members of the public, will be handed in to 10 Downing Street.
Wales TUC general secretary Shavanah Taj said the cost-of-living crisis has pushed people to breaking point.
"Everything has gone up bar people's wages," she said.
"Since 2010 alone every single public sector worker has lost out at least £200 a month.
"These are key workers and these are all the people who continued working during the pandemic and they were clapped by every single one of those prime ministers that we've had, including the current one.
"Those people are tired, they are exhausted, they are being undervalued and underpaid.
"Enough is enough – something has got to give and that's why we're striking."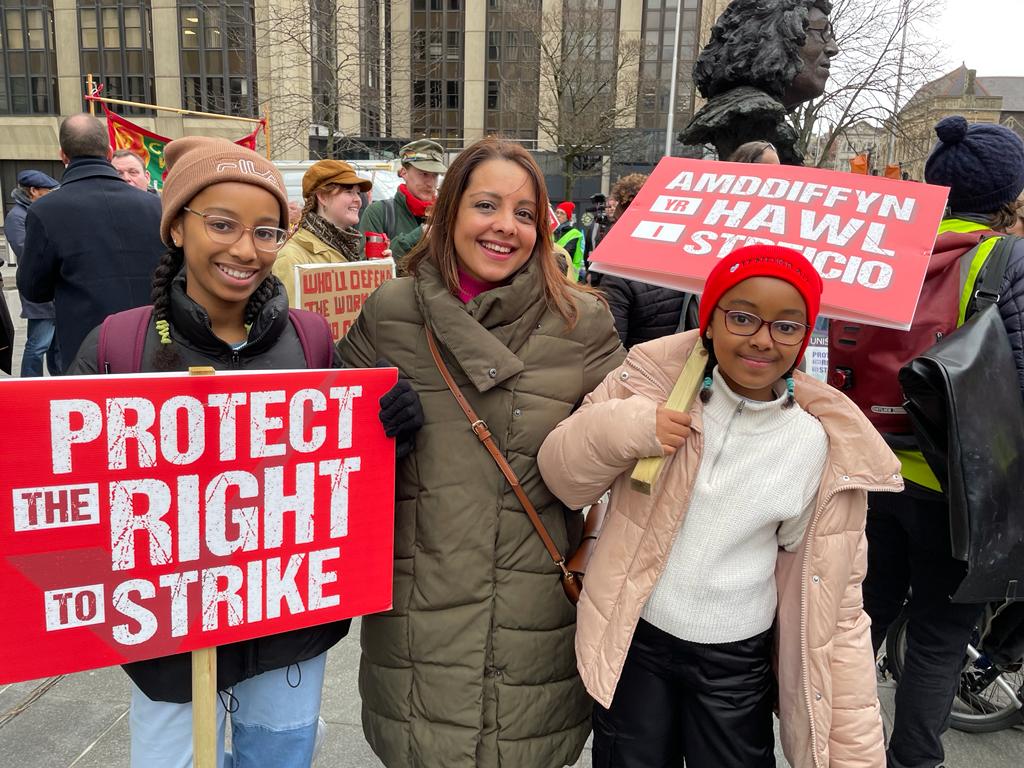 "It makes me really angry that they can just blurt out comments like that when the reality is that we know exactly what is happening in these school settings," she said.
"We know that they are using food banks.
"There was a time when teachers and teaching assistants would bring in food for children to make sure that they had breakfast, to make sure that they had a lunch.
"Now they bring in food to share with each other because those same teachers have families of their own.
"Their wages have not kept up with inflation since 2010. So how can a minister that gets their expenses on top of a very nice salary sit there and tell us that these same workers that we clapped every single Thursday are not worth their money?"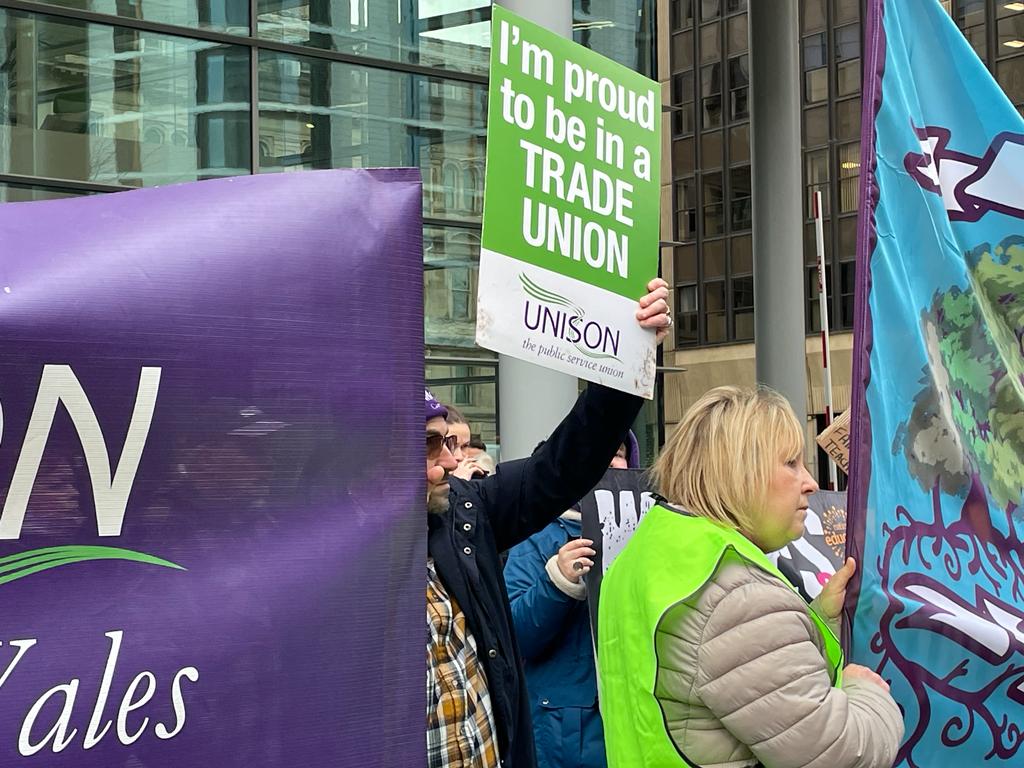 "The fact that they are here, the fact that they joined their own teachers on a picket line today is the best form of education they will ever get," she said.
"This is about democracy. This is about making sure that your voice is heard. This is about supporting each other and making sure that we get good settlement so that we can end these disputes."
Ms Taj described the Government's minimum service level legislation as "draconian".
"What the Tories want to do is attack our right to strike by introducing further changes to legislation that was already draconian in comparison to other parts of Europe and even parts of America," she said.
"The legislation they want to bring in is not going to work because there aren't enough people to do the jobs in the first place."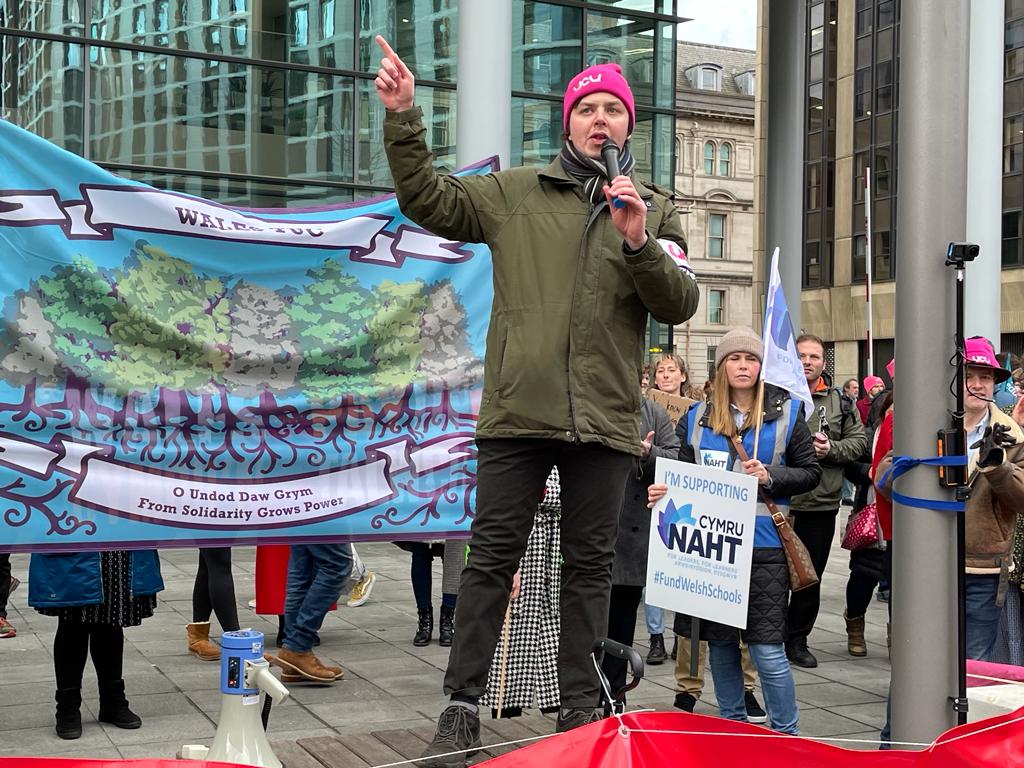 Demonstrators chanted "Shame on you" and "Tories out".
A message from Labour MP Beth Winter, who represents Cynon Valley, was read by Daniel Maney, from the Prospect union, which said: "It is the UK Government that is responsible for this cost-of-living crisis, but also the attack on our democratic and human rights to protest and take strike action.
"We must be united in opposition to the class war they are waging on us.
"We must continue to fight back, mobilise and get organised in every part of Wales against this Tory Government. We can and will win."