A number of staff at Queen's University and Ulster University took part in what they have termed a "depressingly long strike" over pay, conditions and pensions.
Some students joined staff on the picket lines on Wednesday.
It is set to be the first of 18 days of strikes organised by the University and Colleges Union (UCU) at 150 universities across the UK across February and March.
They say it will be the biggest series of strikes ever to hit UK university campuses.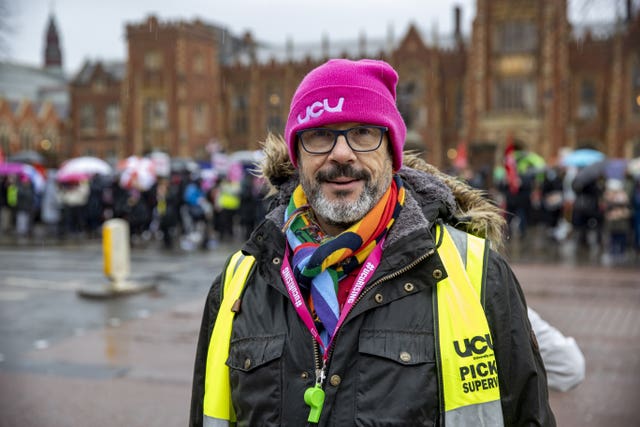 "It's a depressingly long-running strike, we're out with another union Unite," he said.
"Working conditions and pay conditions at universities have declined dramatically over the last 12 years.
"We have hundreds and hundreds of staff on short-term contracts, in low pay and all of the staff have suffered a decline of pay that is so great, effectively compared to 2010 we're now only paid for four days out of five a week. We have had a 25% decline in pay since 2010."
He called for a fundamental review of how universities are run.
"Because they're clearly not being able to be run and give staff the proper resources, but they're also a multimillion-pound industry. There is loads of money in them which isn't getting to staff," he said.
"We're asking for senior management at Queen's University to have a total rethink of how they run this place, and to give staff, particularly younger staff, the pay they deserve."