A "Walter Mitty" fraudster and his sidekick have been jailed for at least 35 years for murdering a 71-year-old businesswoman in a £4.6 million scam to plunder her life savings.
Louise Kam, from Potters Bar, Hertfordshire, was strangled with a hairdryer cord and dumped in a wheelie bin after being lured to a three-bedroom house she owned in Barnet, north London, on July 26, 2021.
Chef Kusai Al-Jundi, 25, and delivery driver Mohamed El-Abboud, 28, were found guilty of her murder and jailed for life on Wednesday.
In a televised sentencing at the Old Bailey, Judge Mark Lucraft KC handed each of them a minimum term of 35 years in custody.
The judge had told how Al-Jundi had been described by another woman he had tricked as a Walter Mitty character.
He said: "From the time you were first put in touch with Louise Kam earlier in 2021, Al-Jundi you told her lie after lie.
"You claimed to be a person of means with the backing of a multi-millionaire girlfriend who was going to fund the acquisition of her properties at a level in excess of the market value, so that Louise could provide homes for her two sons and you take your share.
"In fact you had no assets of your own and no rich girlfriend.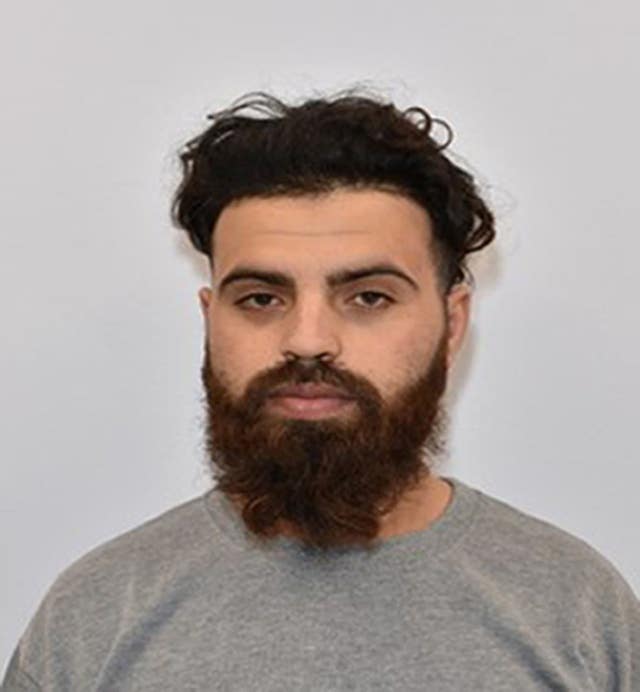 "You plainly told El-Abboud that you would make a significant amount of money from Louise Kam's death, and that a share of that money was to be El-Abboud's reward for killing her.
"A woman of 71 who loved and cared for her sons… suffered brutal injuries at your hands and then with complete disregard, you sought to dispose of her remains."
In a victim impact statement, Ms Kam's son Gregory Kam said the family had been left in a state of "disbelief" at what had happened to her.
He said: "I deeply regret I was not able to do enough at the time to prevent my mother from falling for the lies of this wolf in sheep's clothing.
"In addition to the initial shocking news of our mother's disappearance and subsequent news of her murder, I was not only shocked but further angered and sickened to discover defendant one (Al-Jundi) enlisted the help of an accomplice (El-Abboud) to trick, entrap, overpower and murder a pension-age woman in her own home under the guise of what was supposed to be a business deal."
During the trial, prosecutor Oliver Glasgow KC had told the jury that Al-Jundi was "prepared to stop at nothing" and his friend, El-Abboud, was "more than happy" to help in his fraudulent plan.
They targeted the trusting mother-of-two, who had previously owned a catering business with her ex-husband before going into rental properties.
She owned two north London properties – the £1.3 million house in Barnet and a shop with three flats in Willesden.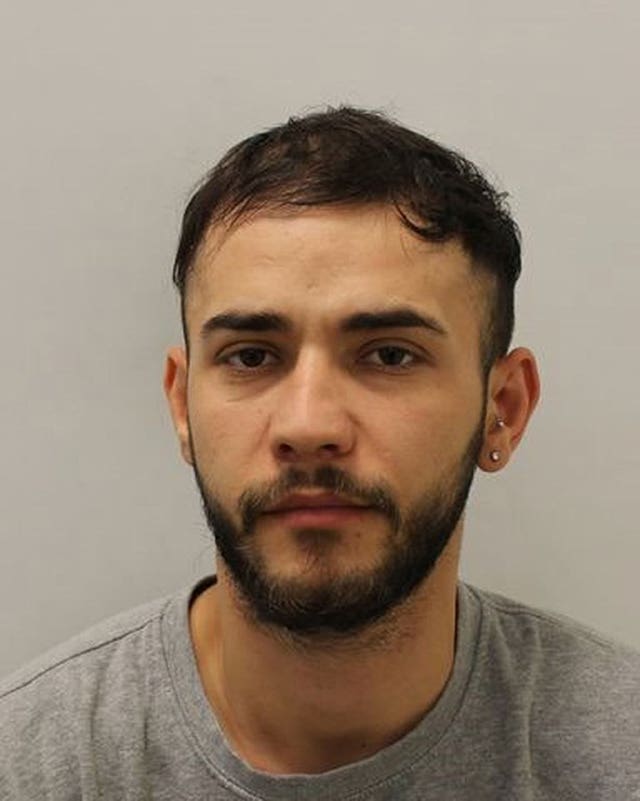 Al-Jundi boasted of having a wealthy girlfriend called Anna who was willing to put up £4.6 million to buy Ms Kam's properties in a deal which involved avoiding tax.
Mr Kam had warned his mother it could be a scam but she was eager to go ahead, with the encouragement of her friend, jurors heard.
But what seemed to be a golden opportunity was a sham as Al-Jundi never intended to part with a penny, the court was told.
He instructed a solicitor to draw up legal papers to transfer Ms Kam's properties into his name and got her to sign a Lasting Power of Attorney document in a bid to seize control of her finances.
Meanwhile, El-Abboud moved into Ms Kam's Barnet house and treated it as his own.
Jurors saw a TikTok video of Romanian national El-Abboud boastfully showing people around the property.
The scam came to a head when Ms Kam made it clear she would not sign over the properties.
A meeting was arranged at the Barnet house but by the time Ms Kam realised something was amiss, it was too late.
Ms Kam was captured on CCTV entering the address on July 26 and was never seen alive again.
There was a violent struggle and Ms Kam was strangled with electrical cord, jurors were told.
As part of the cover-up, Al-Jundi laid a false trail of messages on Ms Kam's phone, claiming she had gone to China.
El-Abboud moved Ms Kam's BMW car from the driveway of the Barnet house and sold it via Facebook Marketplace to an unsuspecting buyer for £1,450, the court was told.
He also posted a TikTok video showing him dancing and gyrating in the driveway.
He went on to confess to Ms Kam's killing to a female friend, saying he was acting on Al-Jundi's orders, it was claimed.
Mr Kam was in hospital with Covid but became so concerned for his mother that he reported her missing to police.
A search of her property led to the discovery of the hairdryer dumped in a hedge and Ms Kam's body was eventually discovered at Al-Jundi's home, hidden beneath turf in the wheelie bin.
The defendants were connected to the murder through DNA and blood.
In mitigation, the court heard the Syrian community in Willesden had been left shocked and Al-Jundi, a married father-of-three, had "thrown away" everything as a result of greed.
El-Abboud "rued the day" he ever walked into the restaurant where Al-Jundi had worked. Had they not met, he would never have got involved in anything more than petty crime, the court was told.