Scottish Labour has urged SNP MSPs to reject the Scottish Government's draft budget after leaked documents revealed councils could face in excess of 7,000 job losses in the next three years.
The calculations come from a leaked Convention of Scottish Local Authorities (Cosla) finance document which surveyed councils on the impact on the 2023/24 budget projections.
Of the 23 councils which provided figures, an estimated 5,400 full-time equivalent (FTE) jobs could be axed between 2023/24 and 2025/26 – around 240 per local authority.
The council governing body then calculated a reduction of 7,500 FTE jobs over all 32 local authorities in the next three years.
The draft budget, set out in December, will be debated in Holyrood on Thursday afternoon.
First Minister Nicola Sturgeon said councils are being allocated a proposed increase of more than £570 million than the year before.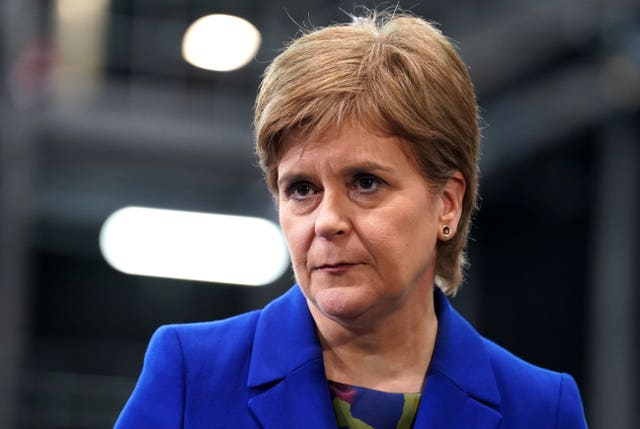 At First Minister's Questions on Thursday, Scottish Labour leader Anas Sarwar accused Ms Sturgeon of wasting funds on "vanity projects", instead of supporting vital services.
He said: "What the First Minister wants to ignore is all the waste this Government is doing, the vanity projects, the money hidden under the sofa for the deal with the Greens.
"She knows that she has taken decisions that have slashed council budgets because for 15 years, the SNP have underfunded councils, even when her ministers had more money to spend.
"And now people across Scotland are facing the double-whammy of increased income taxes and hikes in council tax."
Mr Sarwar cited a recent letter from council leaders who expressed concern over the "detrimental impact" job losses would have on communities as a result of the proposed budget.
"Now her MSPs face a choice – will they vote through these cuts or will they finally stand up for their local communities?"
Ms Sturgeon said Mr Sarwar was "absolutely correct" to note the difficulty facing local and central governments.
But she said: "We have put a draft budget before Parliament, and I stress that word draft budget. Parliament is about to debate it.
"So if there is – and all of the resources we have are allocated within that draft budget – so if it is Anas Sarwar's proposition that he would like to see more money go to local government, then that is a legitimate proposal to make.
"But he has to say where he wants us to take that money from because it would have to come from the National Health Service, or the police budget, or other budgets.
"Anas Sarwar has the opportunity, and I will wait to hear whether this proposition comes from Labour this afternoon, if he wants us to increase the allocation to local government he has to see us reduce the allocation to some other parts of our budget, so let us know where he thinks that should come from."