The Government said it has been assured by every energy company in Britain that they will follow the rules which forbid them to forcefully install prepayment meters in the homes of vulnerable customers.
The practice already goes against the rules, but there have been signs in recent weeks that not all suppliers are following the regulations.
It is also unclear how big an impact the commitments to the Government will have.
The news comes after the practice was pushed into the headlines last week with a Times investigation which revealed some of the methods used by a British Gas subcontractor.
Regulator Ofgem has since launched an investigation, and ministers have demanded better practices from energy suppliers.
The Department for Business, Energy and Industrial Strategy said it has also asked all suppliers to set out how they are supporting their customers, how many warrants to forcefully enter people's homes they have applied for, and how they will make up for any wrongdoing.
In an interview on LBC which is set to be broadcast on Friday evening, Akshay Kaul, a director at Ofgem, said: "I think if prepayment meters have been incorrectly installed, that is not in compliance with the rules, and that is what the investigation ultimately concludes, then yes, then consumers have a right for them to be uninstalled, if that is what they wish.
"They have a right to seek compensation, and that is what we will be asking any suppliers that are in that situation to do."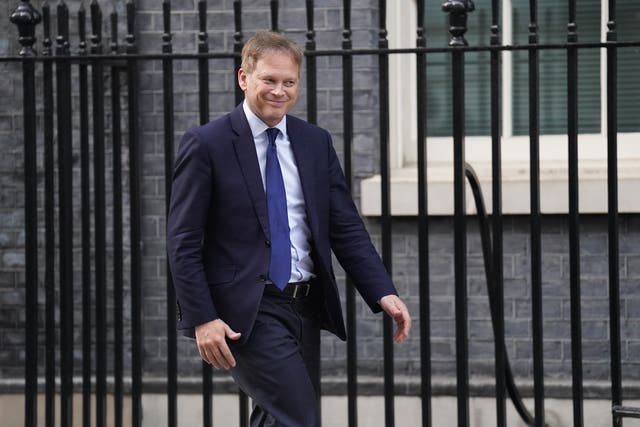 "But I am angered by the fact some have so freely moved vulnerable customers on to prepayment meters, without a proper plan to take remedial action where there has been a breach of the rules.
"So, I have only received half the picture as it still doesn't include enough action to offer redress to those who have been so appallingly treated."
Adam Scorer, chief executive of fuel poverty charity National Energy Action, said: "The Secretary of State is right to push for urgent action to protect vulnerable consumers.
"An immediate halt to forced installation of prepayment meters must be followed quickly with clarity on how many vulnerable households shouldn't have had these meters installed, a suitable compensation package imposed by Ofgem, and then a full review of the prepayment market to see whether or not it can work for consumers and not just for suppliers.
"There are over four million households in England and Wales on a prepayment meter.
"They've had the rough end of the energy market for far too long and many have struggled most to redeem UK Government support during the energy crisis."
It comes as Chancellor Jeremy Hunt indicated that there would be no "major new initiative" to help households with their energy bills from the start of April.
The current support package is set to become considerably less generous in two months, with the average annual household energy bill rising by about £900.
The Chancellor told broadcasters at a London science facility: "We constantly keep the help we can give families under review.
"But if you're saying, 'do I think we're going to have the headroom to make a major new initiative to help people?', I don't think the situation would have changed very significantly from the autumn statement, which was just three months ago."
"We need to see the end of the prepayment penalty and we need a complete ban on the forced installation of meters until there is a fundamental reform of this rotten, discredited system," the Labour MP said.
He also hit out at the Chancellor over his comments on energy support, pledging that Labour would introduce a "proper windfall tax" and fix the country's "broken energy system".
Liberal Democrat Leader Sir Ed Davey said that the Government "either doesn't care or doesn't understand the struggles of millions of families and pensioners".
"Anything less than real action from the Conservatives will be heartlessly condemning millions of people to more energy misery."