The world-renowned mosaics at Fishbourne Roman Palace are getting a spruce-up ahead of the heritage site reopening on Saturday.
The site, near Chichester, West Sussex, is home to the largest collection of in-situ Roman mosaics in the country.
With the attraction due to reopen to the public on February 11, a team of conservators has been delicately cleaning the 2,000-year-old decorative floors.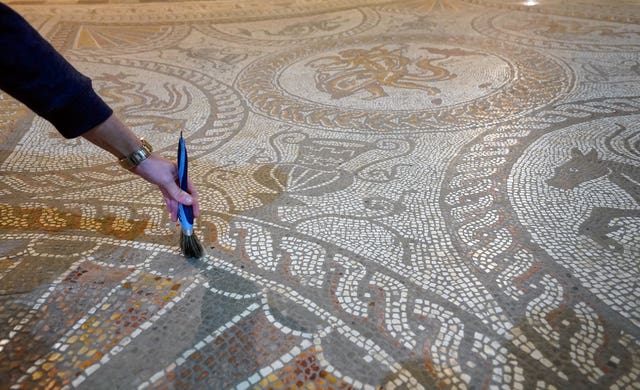 Fishbourne Roman Palace curator Dr Rob Symmons said: "We're proud to be the guardians of probably the finest collection of in-situ mosaics in the country.
"It's what we're famous for and it's what many of our visitors come to see, so keeping them clean is vital.
"Just the smallest amount of dust will attract creatures who feed off that and they will attract slightly bigger creatures and so on, which could cause untold damage to these incredibly important pieces."