Ukrainian President Volodymyr Zelensky urged allies at a UK-led meeting not to allow Russian and Belarusian athletes to compete as individuals under a "pretend neutrality" at the Paris Olympics.
Britain is among those lobbying for an outright ban on their inclusion after the International Olympic Committee (IOC) opened the door to athletes competing as supposedly neutral individuals.
New Culture Secretary Lucy Frazer, who chaired the meeting of 36 countries on Friday, warned of a "danger here that the world wishes to move on and back to business as usual".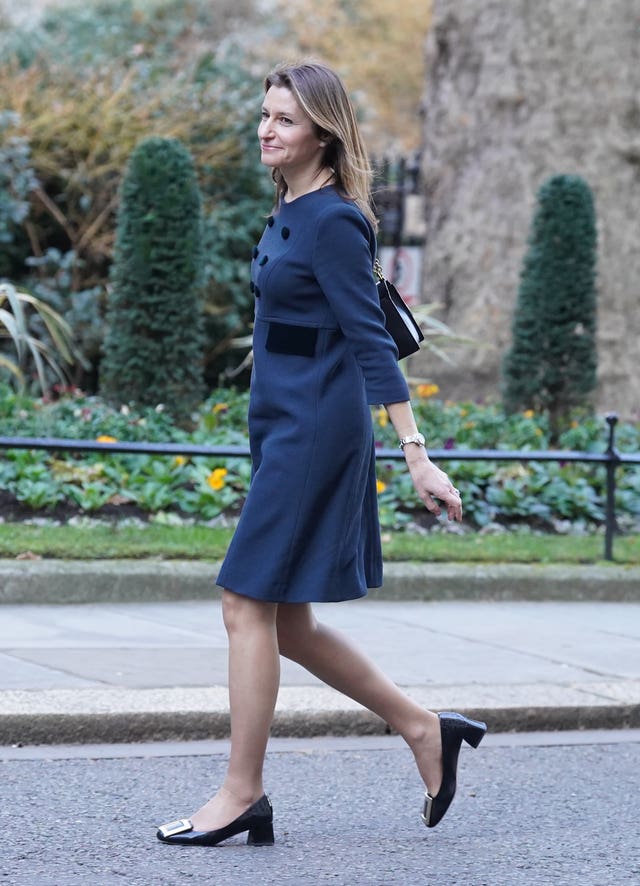 Dialling into the meeting on video, Mr Zelensky said "terror and Olympism are two opposites – they cannot be combined".
"Russia is trying to use any attention of the world to the Russians for war propaganda," Mr Zelensky said, according to the Department of Culture, Media and Sport.
"Many Russian athletes are associated with the sports clubs of the Russian army and security state agencies."
Mr Zelensky added Russian participation "cannot be covered up with a pretend neutrality or a white flag".
In a statement after the meeting, Ms Frazer stopped short of demanding an outright ban ahead of a collective agreed position from the nations expected in the coming days.
But in strong words, she said: "Russia has destroyed Ukrainian sporting infrastructure and stopped opportunities for Ukrainian athletes.
"There is danger here that the world wishes to move on and back to business as usual. However, the situation in Ukraine has not changed since the IOC's initial decision last February on banning Russian and Belarusian athletes from competition.
"As long as Putin continues his war, Russia and Belarus must not be allowed to compete on the world stage or be represented at the Olympics."
Ministers and representatives from countries including France, Germany, and Poland – as well as the USA and Canada, took part in the virtual conference.
The IOC has said there are no plans for a Russian or Belarusian delegation at the 2024 Games but is considering whether individual, "neutral" athletes from the countries could take part.
Earlier this week, the Olympic committees of Finland, Iceland, Norway, Sweden and Denmark backed calls for the ban on Russian and Belarusian athletes to be upheld.
And last week, Latvia, Lithuania, Estonia and Poland all voiced their opposition to the inclusion of athletes from Russia and Belarus – which has has supported Vladimir Putin's invasion of their neighbour.
The office of Emmanuel Macron, France's president, has appeared to back the IOC position and he has in the past has argued "sport should not be politicised".
But Paris mayor Anne Hidalgo has demanded no Russian or Belarusian athletes take part.
"It is not possible to parade as if nothing had happened, to have a delegation that comes to Paris while the bombs continue to rain down on Ukraine," she has said.
The IOC initially recommended the exclusion of Russian and Belarusian athletes from international sport in the days following the invasion.
However, its president Thomas Bach has since said that was a measure designed only to protect those athletes, and said it was now imperative that athletes not be discriminated against simply because of the passport they hold.
The IOC has warned any boycott will only affect the athletes of the country or countries involved, and that a boycott would go against the fundamental principles of the Olympic Movement.