The Government should hold an "open, honest and detailed review" of the UK's involvement in Afghanistan from 2001 until the chaotic evacuation in 2021, MPs have said.
The 30-page report from the cross-party Commons Defence Committee also calls on the Government to set out what action it is taking to ensure safe passage to the UK for several thousand Afghans still eligible for evacuation.
Committee chairman Tobias Ellwood called the withdrawal, which came as Kabul fell to the Taliban and prompted much criticism of the British response, a "dark chapter in UK military history".
MPs said that the evacuation, in August 2021, saw 15,000 people brought to the UK but many also left behind.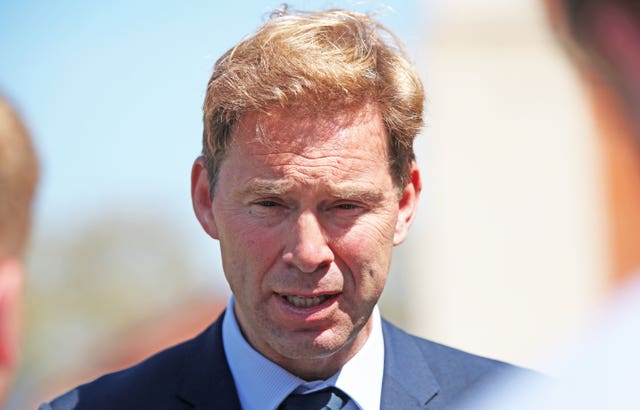 "This thinking would have been helpful to contribute to the update to the Integrated Review that is currently under way," the report said.
MPs, who found that the withdrawal revealed the limits of Nato's "military capability" without US involvement, said that the Government needs to show "what action they are taking to ensure safe passage to the United Kingdom for eligible Afghans who remain to be evacuated" under the Government's Afghan Relocations and Assistance Policy scheme.
The Commons committee report also had criticism for officials involved in the events of the summer of 2021.
"While it was never going to be possible to evacuate everyone who met the eligibility criteria as part of the operation, there was an obvious lack of effective co-ordination across Government, with real and painful human consequences for those who reasonably expected to be evacuated but were not," MPs said.
"Well over a year since the end of Operation Pitting, thousands of Afghans eligible for evacuation remain in Afghanistan," Mr Ellwood said.
"They are at risk of harm as a direct result of assisting the UK mission. We can't change the events that unfolded in August 2021, but we owe it to those Afghans, who placed their lives in danger to help us, to get them and their families to safety," the Tory MP said.
"The fallout from the withdrawal from Afghanistan will continue for generations to come. We need to get to grips with the factors that led to the Taliban's swift return to power and the wider impact on global security."
He said that the committee was calling for a Government review "to take an unflinching look at where we went wrong".
"It is only through this that we can learn the necessary lessons and prevent this from ever happening again."
A Ministry of Defence spokesperson said: "We owe a debt of gratitude to Afghan citizens who worked for, or with, the UK armed forces in Afghanistan and to date we have relocated over 12,100 individuals under the scheme.
"During Operation Pitting we worked tirelessly to safely evacuate as many people out of Afghanistan as possible, airlifting more than 15,000 people from Kabul and their dependants.
"We estimate there are approximately 300 eligible principals to identify and our priority is finding them and bringing them and their families to the UK. In doing this, we are prioritising minimising risk to life, maximising the pace of relocations out of Afghanistan and ensuring when individuals arrive here in the UK, they are set up for a successful life."
The spokesperson also said: "We acknowledge the report and its recommendations and will be providing a response in due course."