A 26-year-old man who died following a double stabbing in east London during the early hours of Saturday morning has been named by police as Trei Daley.
Mr Daley, of Bromley, south London, was fatally knifed close to the Colour Factory nightclub in Queen's Yard, just off White Post Lane in Hackney Wick, and the Metropolitan Police have launched an investigation to find the killer.
A 24-year-old man was also stabbed, and he has since been discharged from an east London hospital.
Officers were called to the hospital at around 4.30am after the two men turned up with knife wounds.
He said: "Firstly, I want to express my most sincere sympathies to Trei's family.
"They are being supported by specialist officers, and a dedicated team of detectives will be doing everything possible to bring to justice whoever was responsible for this tragic killing.
"Our inquiries have established that Trei was stabbed near to the Colour Factory nightclub in Queen's Yard, which is just off White Post Lane in Hackney Wick.
"This area was still busy at around 4am to 4.30am on Saturday morning. Were you there? Did you witness some sort of fight or confrontation? Did you see or hear anything suspicious?"
He said officers have already spoken to several people who were in the area, but need more to come forward.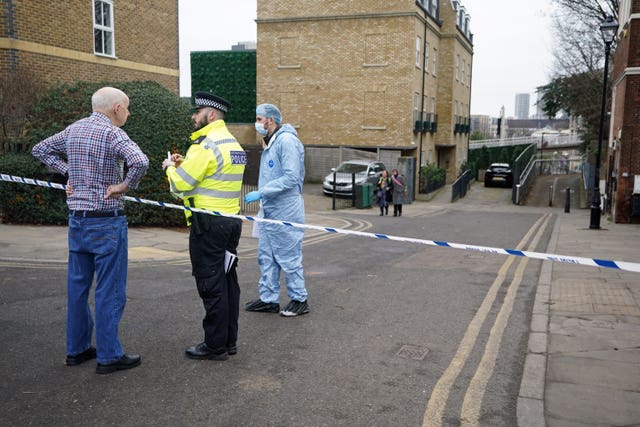 Just before noon, police extended the taped area to Cadogan Close near Victoria Park, including a footbridge over the river.
Matt Kruzynski, who works at a bar which has been closed amid the investigation, said he was shocked to hear about the incident happening in the "family friendly area" which has "changed a lot" for the better in recent years.
Speaking beside the police cordon on White Post Lane, he told the PA news agency: "Hackney Wick is my local drinking spot, I spend a lot of time here.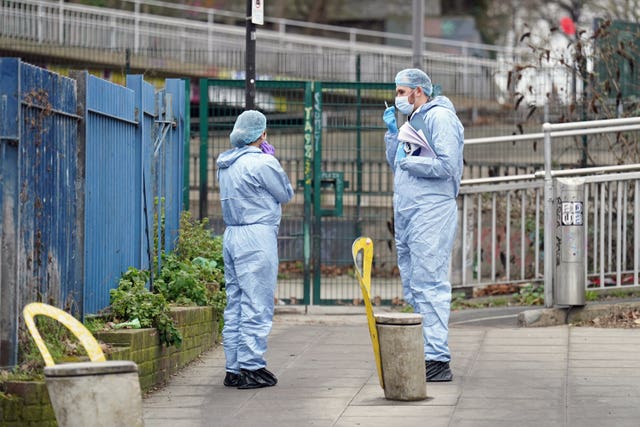 "The area has a bad reputation because of how it used to be, but it has changed a lot.
"Even at one or two in the morning after finishing work, I've never felt worried about walking home by myself.
"This is a very family friendly area. It's normal to see people pushing prams or taking their dogs for a walk at midnight."
Traffic has also been diverted, affecting local bus routes.
Anyone with information should contact police via 101 quoting ref 1222/11feb, or Crimestoppers to get in touch anonymously.
The death comes after Office for National Statistics (ONS) figures showed that the number of people killed with a knife in England and Wales in 2021/22 was the highest in 76 years.
The ONS said the recent increase was driven by an 18% rise in the number of male victims, from 184 to 218, in the 12 months to March 2022.