Communities who faced four days of uncertainty after an unexploded Second World War bomb was found in a Norfolk town have been thanked for their patience.
Emergency services and agencies declared a major incident following the discovery of the large live device at a river crossing in Great Yarmouth on Tuesday.
Many families were evacuated from their homes while Army disposal experts worked to disarm the large bomb.
On Friday afternoon, the bomb unexpectedly detonated, however no-one was injured and damage was limited as a result of a protective sandbox built around the device to mitigate any effect from the blast.
The road has now reopened and the 400-metre cordon has been lifted, Great Yarmouth Borough Council confirmed on Saturday.
Council chief executive Sheila Oxtoby commended local people, who she said had "pulled together to support each other".
She said: "This has been an unsettling time for many people, most of all for those who were evacuated from their homes.
"Safety of the public has been at the heart of decision-making throughout this multi-agency operation.
"While it may have been slow, yesterday afternoon's events show why it was so important to take all necessary measures to minimise any risk to the public.
"As we often see in these types of incidents, our local communities have pulled together to support each other, following the advice of emergency services and playing their part in keeping everyone safe.
"I'd like to thank everyone involved for bringing this to a safe conclusion and we will continue to help those residents displaced.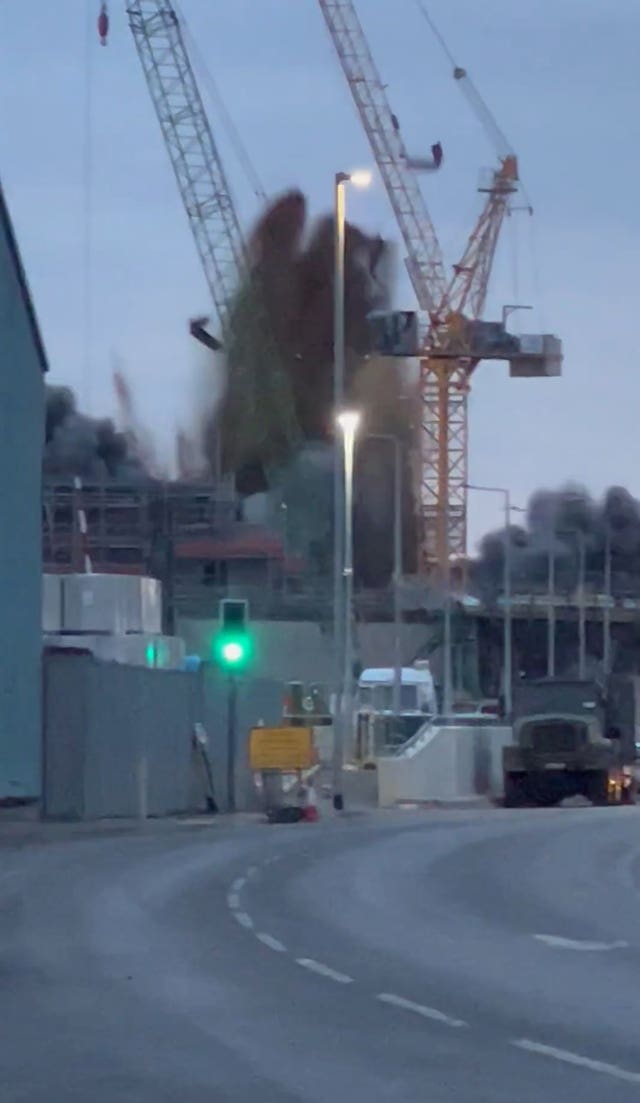 Army specialists are said to have been using a technique to cut the bomb which creates a slow burn of the explosives, and burns off the material.
Work to cut into it began on Thursday, but the water needed to do the work reduced the effectiveness of the sand barrier around the device.
The device was about one metre (3.2ft) long and weighed about 250kg, and was discovered by a contractor working on the third crossing over the River Yare.
After the explosion, Norfolk Constabulary said on Twitter: "We can confirm the unexploded World War II bomb in Great Yarmouth has detonated.
"All army emergency service personnel are accounted for. We will bring you further info when we have it."
The force's Chief Constable Nick Davison described the operation as a "painstakingly long process".
A spokesperson for Cadent, which manages the local gas mains network, said no damage had been caused to the pipes in the vicinity.