Protesters who became violent outside a hotel housing asylum seekers in Merseyside have been condemned by police and MPs.
Three people were arrested on Friday night on suspicion of violent disorder and taken to police stations to be questioned, after protesters hurled missiles and damaged a police van.
The "deeply shocking" scenes of violence had seen officers in Prescot, Knowsley, deal with two groups of protesters after a demonstration descended into chaos outside the Suites Hotel in Ribblers Lane.
Knowsley MP Sir George Howarth said the demonstration was triggered by "an alleged incident on social media" and criticised misinformation claiming refugees were "feather-bedded" inside.
Videos shared on social media appear to show a police van on fire and officers carrying riot shields in the area.
Shadow Home Secretary Yvette Cooper called the behaviour of protesters "shameful and appalling".
"Thank you to Merseyside police for responding to the shameful violence & appalling behaviour in Knowsley this evening that put people at risk & for working to keep everyone safe," she wrote on Twitter.
She told the PA news agency: "I'm trying to get in touch with some of the poor men in that hotel, I can only imagine how frightened they are.
"It was like a war zone."
Multiple asylum seeker advocacy groups accused protesters of being affiliated with the far right.
Refugee Action chief executive Tim Naor Hilton wrote on Twitter: "If you're part of a baying mob outside a hotel where refugees live then you're the far right…even if you don't like being called that."
Assistant Chief Constable Paul White said: "We will always respect the right to protest when these are peaceful, but the scenes tonight were completely unacceptable, putting those present, our officers and the wider community in danger.
"Thankfully we have not had any serious injuries reported up to this point, but for officers and police vehicles to be damaged in the course of their duty protecting the public is disgraceful.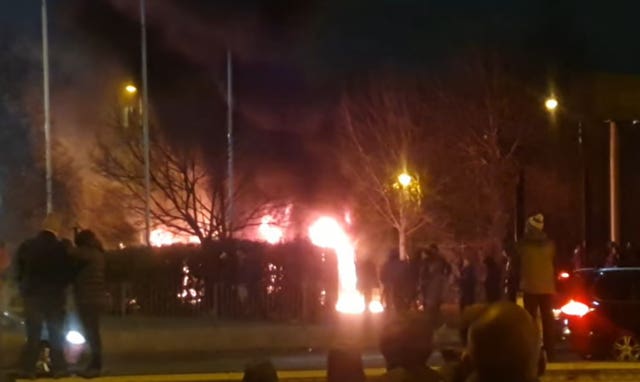 The force said it had implemented a number of road closures on the East Lancs Road and urged motorists to avoid the area and those in the area to disperse.
Labour MP Sir George said: "I have referred an alleged incident posted on social media, which has triggered a demonstration outside the Suites Hotel, to Merseyside Police and Knowsley Council.
"Until the police have investigated the matter, it is too soon to jump to conclusions and the effort on the part of some to inflame the situation is emphatically wrong.
"If an offence has been committed, the police should deal with it appropriately through due process.
"In addition, the misinformation about refugees being feather-bedded is untrue and intended to paint a picture that does not at all represent the facts.
"The people of Knowsley are not bigots and are welcoming to people escaping from some of the most dangerous places in the world in search of a place of safety.
"Those demonstrating against refugees at this protest tonight do not represent this community.
"We are not like that and overwhelmingly behave with sympathy and kindness to others regardless of where they come from."
Merseyside's Police Commissioner Emily Spurrell tweeted: "Deeply shocking and concerning scenes of violence in Knowsley this evening.
"Utterly unacceptable behaviour, putting officers and public in danger.
"I am monitoring the situation closely.
"There is absolutely no excuse for this."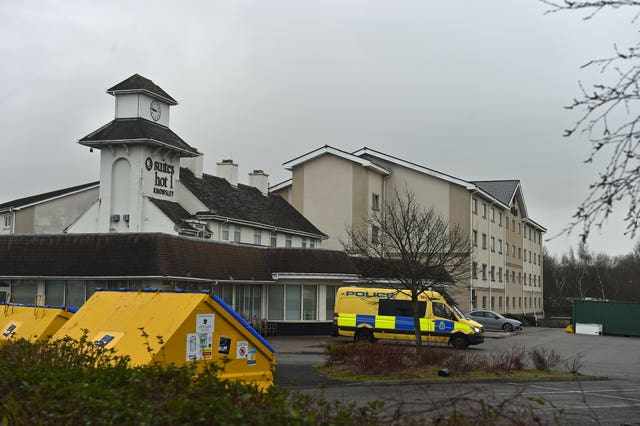 He added: "The behaviour of those involved was totally unacceptable and has put safety of the local community, police officers and our emergency services on the scene, at risk.
"My message to the rest of our community is one of reassurance.
"This kind of behaviour is not welcome here and we will not let the wicked and mindless acts of a small minority destroy our community spirit and willingness to support others when in need."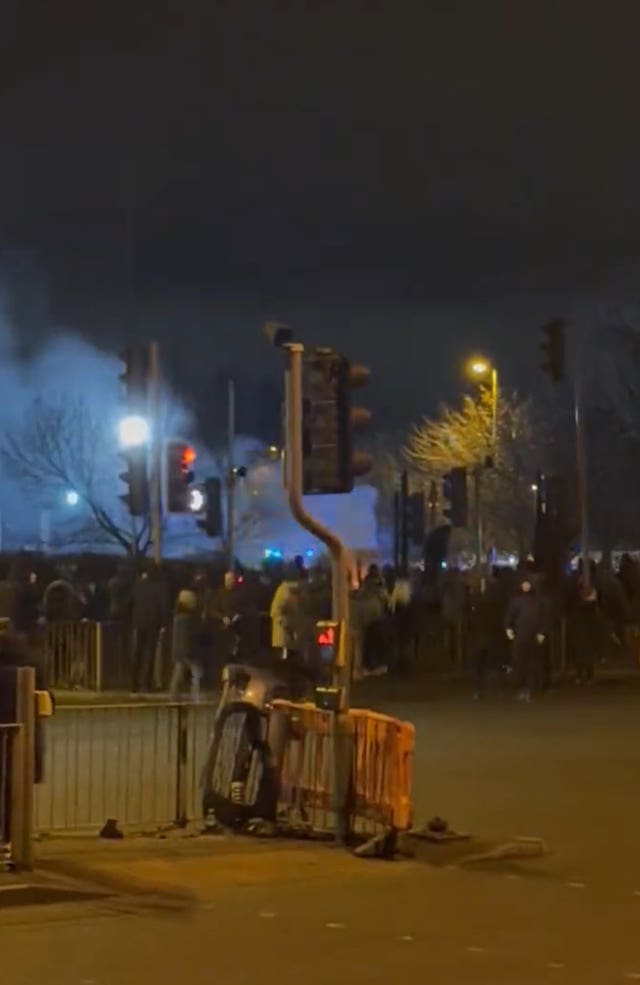 "These are appalling scenes and our thoughts are with those staying at the hotel. This must be terrifying for them," he said.
"All the evidence is that the majority of those who seek asylum in this country are refugees from places like Syria, Iran and Afghanistan who long to feel safe and secure in the UK.
"Those who encourage and take part in disorder like this bring shame on this country's long and proud record of reaching out to support those in need wherever they come from."
On Saturday morning, temporary barriers were in place across the entrance to the hotel and security guards were manning a gate, while part of the road and fencing outside appeared burnt.
Knowsley council said in a statement on Friday that the Home Office gave less than 48 hours' notice of its intention to house asylum seekers at the hotel in January last year.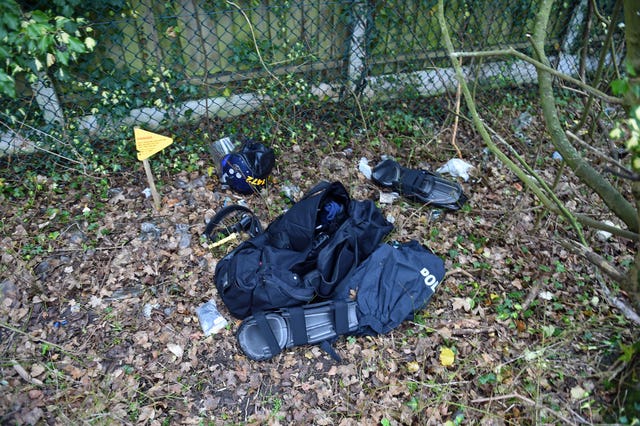 Rated with 4.1 stars on Google, the Suites Hotel has 98 suites, all of which include a lounge area, a television and free Wi-Fi, as well as on-site restaurants, event spaces, and a spa and leisure club.
It is a half-hour drive from Liverpool city centre and no more than a 15-minute drive away from Knowsley Safari Park, Aintree Racecourse, Liverpool FC's Anfield stadium and Everton FC's home Goodison Park.
Knowsley was the third most deprived local authority in England, according to the Indices of Deprivation 2019.
The same dataset also ranked Knowsley within the three most deprived local authorities for income deprivation, employment deprivation and deprivation affecting children.
Knowsley Council announced in its Public Annual Health Report 2020 that the average household income in the local authority was £29,260, compared to an average of £41,300 in the UK.