The total number of migrants who have crossed the English Channel this year has exceeded 2,000, Home Office figures suggest.
On Friday, 110 people in three boats crossed the Channel, bringing the total number of people brought to the UK this year to 2,070.
There have now been more crossings in 2023 than in January and February of 2022 combined, likely because only 143 people crossed the Channel in February 2022 due to poor weather conditions.
PA news agency analysis of Home Office and Ministry of Defence (MoD) provisional figures shows 1,180 people were brought to the UK in January 2023, compared to 1,339 in January 2022.
So far, 890 people have been brought to shore in 20 boats in February 2023.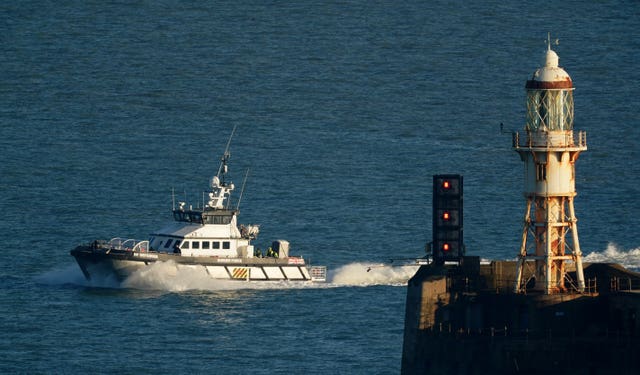 The Home Office resumed responsibility for Channel crossings in January following eight months of the Royal Navy taking charge of operations.
The news comes after violent protests broke out outside a hotel used to house asylum seekers in Knowsley, Merseyside, on Friday evening.
The Suites Hotel has been used to accommodate asylum seekers in Merseyside since January 2022.
Three people were arrested on suspicion of violent disorder after a demonstration outside the hotel descended into chaos, with protesters hurling missiles and damaging a police van.
Clare Moseley, founder of refugee charity Care4Calais, was among 100 to 120 people from pro-migrant groups who went to the scene in reaction to the protest to show support for the asylum seekers and described the scene as being "like a war zone".