A drag queen whose storytelling for children sparked a far-right protest on Saturday has described himself as a "role model" for the youngsters.
Sab Samuel, whose drag name is Aida H Dee, said his readings can act as a "catalyst" for children to begin "living their true selves", and save them from enduring the "horrendous mental health battle" he went through growing up.
He hosted three Drag Queen Story Hour UK readings in Tate Britain on Saturday, while about 30 far-right protesters gathered outside – though none of the central London art gallery's events were disrupted.
"I think a lot of these people think I'm something that I'm actually not," he said.
Mr Samuel, who is also a children's author, said youngsters have approached him at drag events to come out as gay, and ask for advice about whether they should tell their parents.
"Years later, they've come out and they've now got a partner and they're completely happy," he said.
"And the catalyst to them living their true selves was coming to Drag Queen Story Hour. That is what Drag Queen Story Hour is about."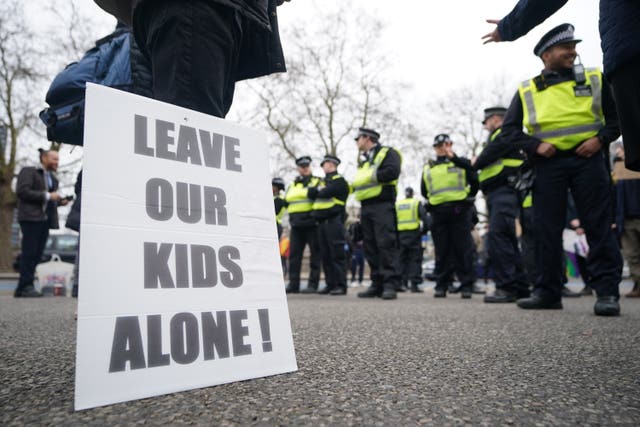 "All I want to do is be the role model that I wish I had when I was five years old.
"If I was told that gay was a good word and gay is fine, I wouldn't have gone through the horrendous mental health battle and somewhat self-loathing that I had to go through to get to the point I'm at now, where I don't just tolerate myself, I love myself."
"I didn't have a single LGBTQ role model, like every gay man out there," he added.
"So you know who I did look up to? Powerful women like Madonna, like Lady Gaga, they are the powerful people that I looked up to.
"Why are they surprised that we are now sat here embracing femininity with drag? Femininity is not just something to be tolerated, just like LGBTQ, we want to embrace it, it's fabulous – why wouldn't we?"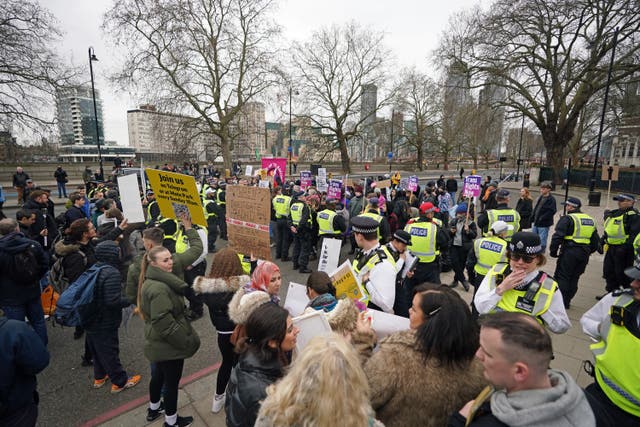 Lance O'Connor, 53, of Greengate Street, Plaistow, east London, is accused of assault on an emergency worker, obstruction of a police officer and two homophobic aggravated public order offences.
He will appear at Westminster Magistrates' Court on Monday.
It is understood the group outside the Tate was led by far-right organisation Patriotic Alternative, while similar numbers of counter-protesters from Stand Up To Racism appeared in support of the storytelling.
Right-wing demonstrators held signs reading: "No drag for kids!" and "Leave our kids alone!", while signs from the second group read: "Don't let the far right divide us" and "Trans rights now."
No injuries were reported and officers remained until the protest finished just after 3pm.