NHS chiefs have urged Health Secretary Steve Barclay to discuss current pay deals with unions amid fears of an escalation in the nurses' strike.
The dispute involving nurses in England could be extended to involve staff from emergency departments, intensive care and cancer wards in the next round of industrial action.
NHS Providers, which represents trusts, said the planned escalation by the Royal College of Nursing is "alarming" and the only way to avoid more disruption is by having fresh pay talks.
The RCN is understood to be considering action across three separate days and throughout the night.
The union is preparing to step up the dispute by ending a process where the RCN had agreed around 5,000 local exemptions from strike action through joint committees involving union and NHS officials.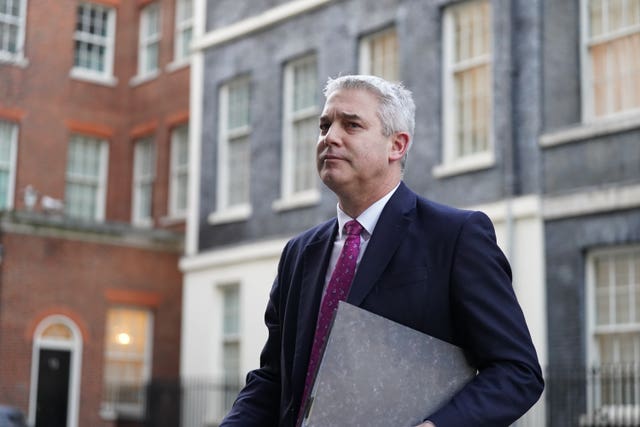 Dates for the next strikes by nurses in England are expected to be announced within days, with the action expected to take place within a couple of weeks.
NHS Providers deputy chief executive Saffron Cordery said: "Plans to escalate strikes even further is alarming given the significant impact they've already had on patients.
"The walkouts have led to 137,000 appointments being postponed so far, with nearly 50,000 of those being from Monday and Tuesday last week alone.
"A continuous 48-hour strike that includes staff from emergency departments, intensive care units and cancer care services would likely have the biggest impact on patients we've seen.
"This will be significantly compounded if junior doctors also vote to strike from next month, further derailing efforts to tackle care backlogs.
"Neither trust leaders nor their staff want patients to be impacted, but frontline workers feel they've been pushed to take action due to their challenging working conditions and pay levels.
"The only way to avert more disruption is to bring the strikes to an end, which means the Government must talk to the unions, now, about pay for this financial year."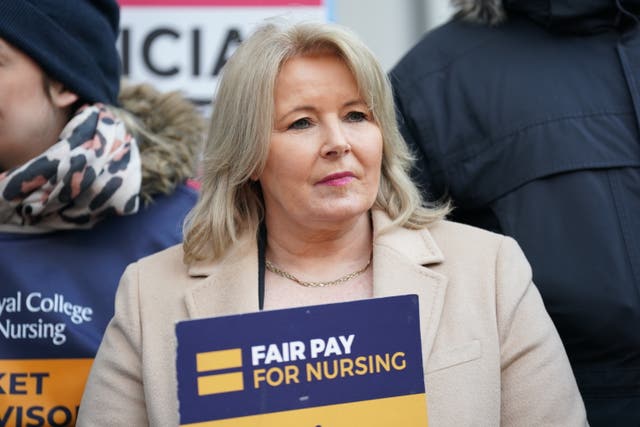 He said: "I spoke to an ambulance leader on Friday who told me that hundreds more of his workers have joined a trade union since the beginning of the dispute; I spoke to a hospital leader who said the same about nurses.
"So, if anything, commitment to the industrial action is growing stronger among staff, there's no sign of any shift in public opinion either.
"So we are in an intractable and worsening situation."
The dispute is "radicalising a generation of NHS workers", he added.
He told BBC Radio 4's The World This Weekend: "It's becoming increasingly difficult to see how you reconcile a commitment to NHS recovery, to getting down waiting times – one of the Government's core pledges – with the impact that this industrial action is having."
He said the Government has to "open the door by being willing to negotiate on pay" and the unions will then have to compromise.
An RCN source said: "NHS leaders are fearing this escalation and they must bring pressure to bear on Government to get it stopped.
"They were expecting an escalation but had not prepared for the removal of the committees and derogation process that too many had manipulated at local level and applied pressure on nurses to break the strike."
Nurses from the RCN took part in two days of strike action on Monday and Tuesday in England but a walkout in Wales was cancelled following an improved pay offer from the Government in Cardiff.
Union leaders have implored Mr Barclay to act to prevent further strike action in England, but Prime Minister Rishi Sunak's Government has indicated it will not budge on one of the main points of contention – pay for 2022/23.
Ministers have said they want to look forward to next year's pay award but unions have said that current pay rates need to be addressed given the spike in the cost of living as a result of soaring inflation.
RCN general secretary Pat Cullen wrote to Mr Sunak with a direct appeal for talks but a week later the Prime Minister has not replied and there has been no contact with the Department of Health and Social Care.
A Department of Health and Social Care spokesman said: "The Health and Social Care Secretary has been clear he wants to continue discussing with unions what is fair and affordable as part of the 2023/24 pay process, including concerns around pay, conditions and workload to find ways to make the NHS a better place to work for everyone.
"He continues to urge unions to call off strikes and engage in a constructive dialogue about the Pay Review Body Process for the coming year.
"Our priority is keeping patients safe.
"The NHS has tried and tested plans in place to minimise disruption and ensure emergency services continue to operate."