Council leaders are on "standby" as discussions around teacher pay disputes continues – despite Deputy First Minister John Swinney refusing to confirm whether a new offer will be made.
The Scottish Government and local government body Cosla will meet on Monday in an attempt to avoid further industrial action.
A pay offer of between 5% and 6.85% for the majority of teachers has been rejected, with unions demanding a 10% increase.
Schools have been disrupted by teacher walk-outs frequently since November, with further strikes taking place on February 28 and March 1.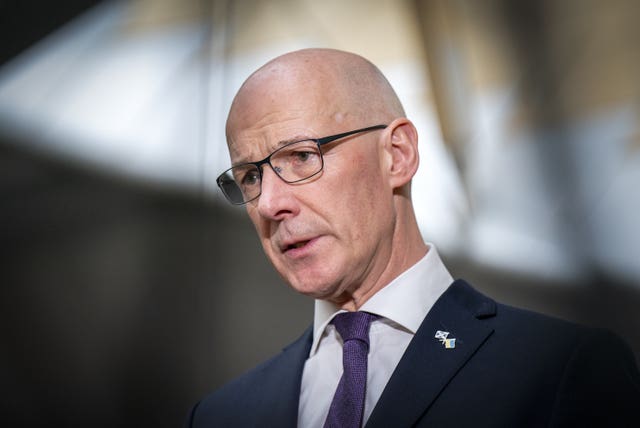 When asked if councils would be allocated additional funds to facilitate an improved offer, Mr Swinney, who is acting Finance Secretary, told BBC Radio's Good Morning Scotland: "There will be discussions with local government in the course of the day about these issues.
"We've been talking on an ongoing basis about how to resolve the teacher dispute because, as has been obvious from a whole range of industrial negotiations that have been going on, the Government has been very actively involved in trying to resolve these issues."
However, he said the Scottish Government was operating under "very difficult financial circumstances" and had already allocated an extra £570 million for council budgets in the 2023/24 budget.
And Cosla's resource spokeswoman, Katie Hagmann, also told the programme there "were no expectations" from Monday's meeting around additional cash.
But Inverclyde Council leader Stephen McCabe said: "My understanding is there are discussions going on within Government at the moment and I am certainly on standby, as are my 31 council leader colleagues, to be called to a special meeting of leaders tomorrow to approve a revised offer.
"What that offer will look like I don't know as I am not privy to the discussions which are taking place in Government.
"I would hope that we could find a way to at least suspend the strikes, maybe pending further discussions around a two-year deal but, at this point in time, I really don't know what the Government is going to come up with."
He went on to accuse Mr Swinney of being "deliberately misleading" over the figure of £570 million for councils, as the vast majority was earmarked for Scottish Government policy priorities, including pay and free school meals, leaving about £71 million for councils to use.