An artist who has decided to live in a converted skip for a year described the move as a "statement" in the face of the "crazy" cost of living in London.
Harrison Marshall, an artist and co-founder of Caukin Studio, moved into his converted skip in Bermondsey, south-east London, in January and will aim to live in it for a year.
The 28-year-old said the move is "not intended to be a solution to the rising cost of living" but is instead intended to get people talking about cost-of-living problems in London.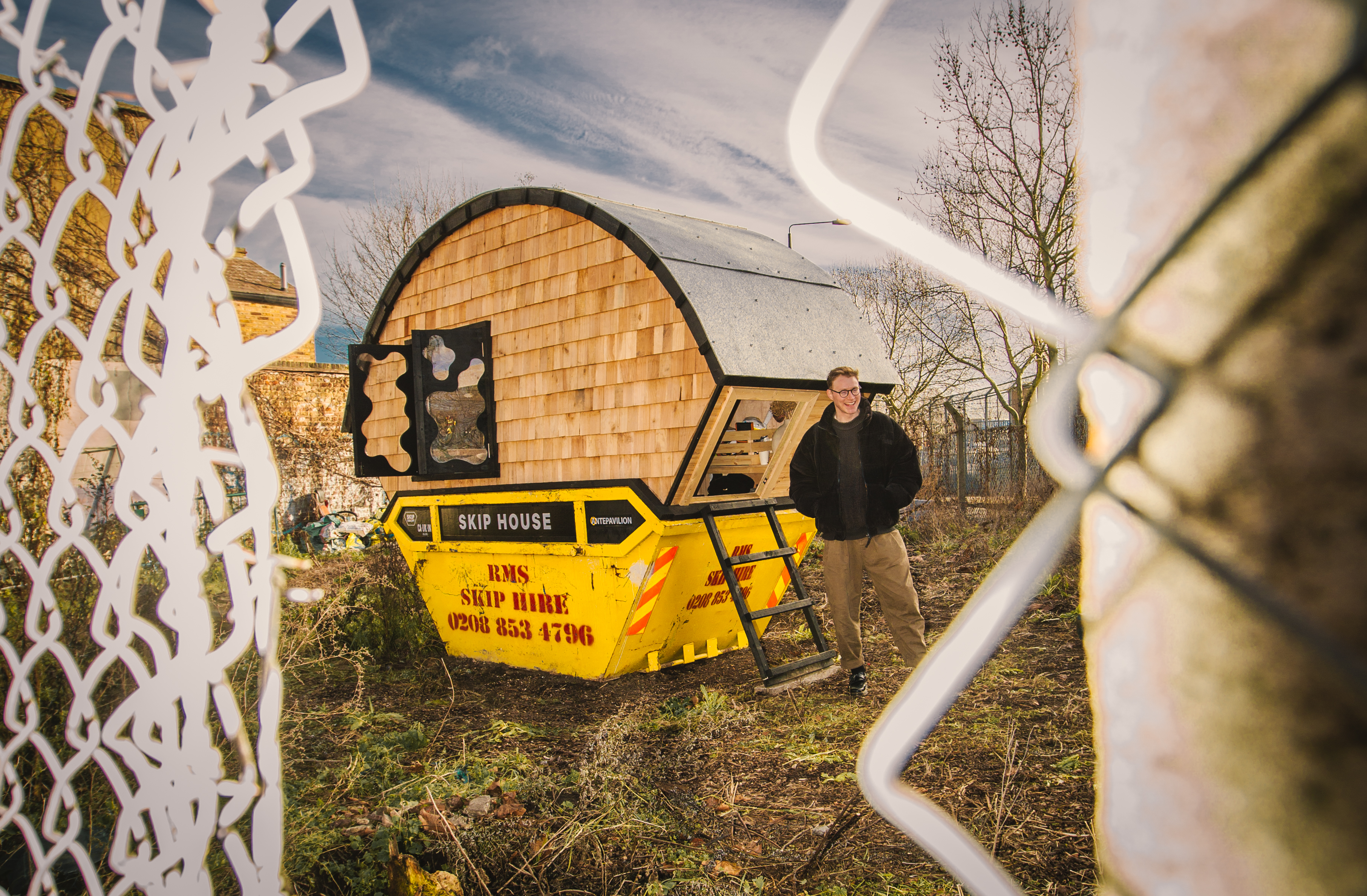 "It's very hard to replicate. So, really, it's more of a statement and something which tackles or talks about the issue in a light-hearted way and highlights just how crazy it is to live in central London.
"For me to live in this area, this was the only option for me to do that, which is just mad."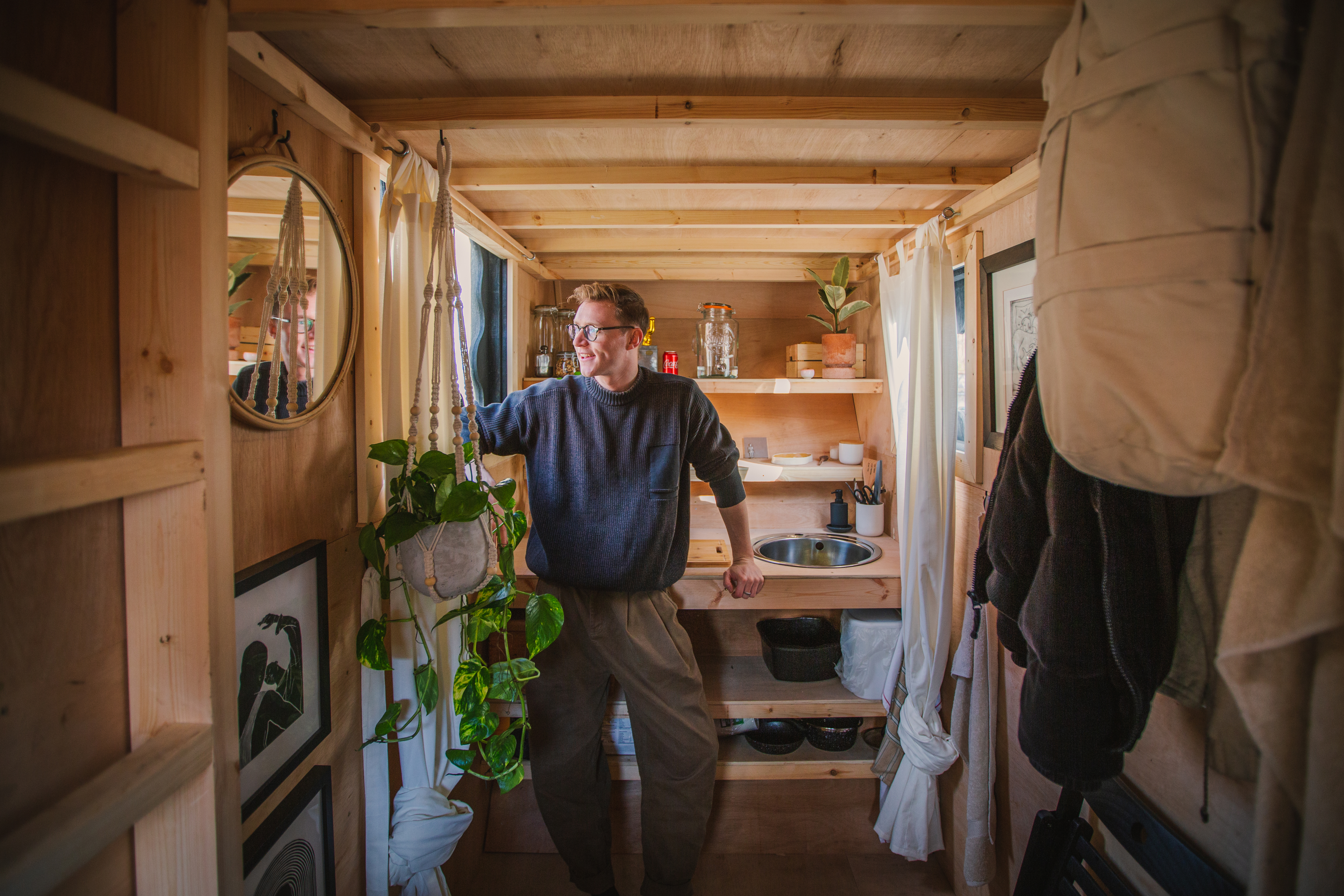 Mr Marshall's new home is comprised of a standard 8-yard skip with an insulated timber frame and a barrel roof – the artist also has access to a portaloo, while he will mostly shower at work or the gym.
The skip meanwhile has been provided for a nominal rate of £50 a month, while the initial build-cost of the 'property' was £4,000.
Mr Marshall said whenever he worked on a SKIP Gallery project he wondered if it was possible to live in a skip – it was when he returned from a working trip abroad and started looking for a room in 2022 that the idea became more appealing.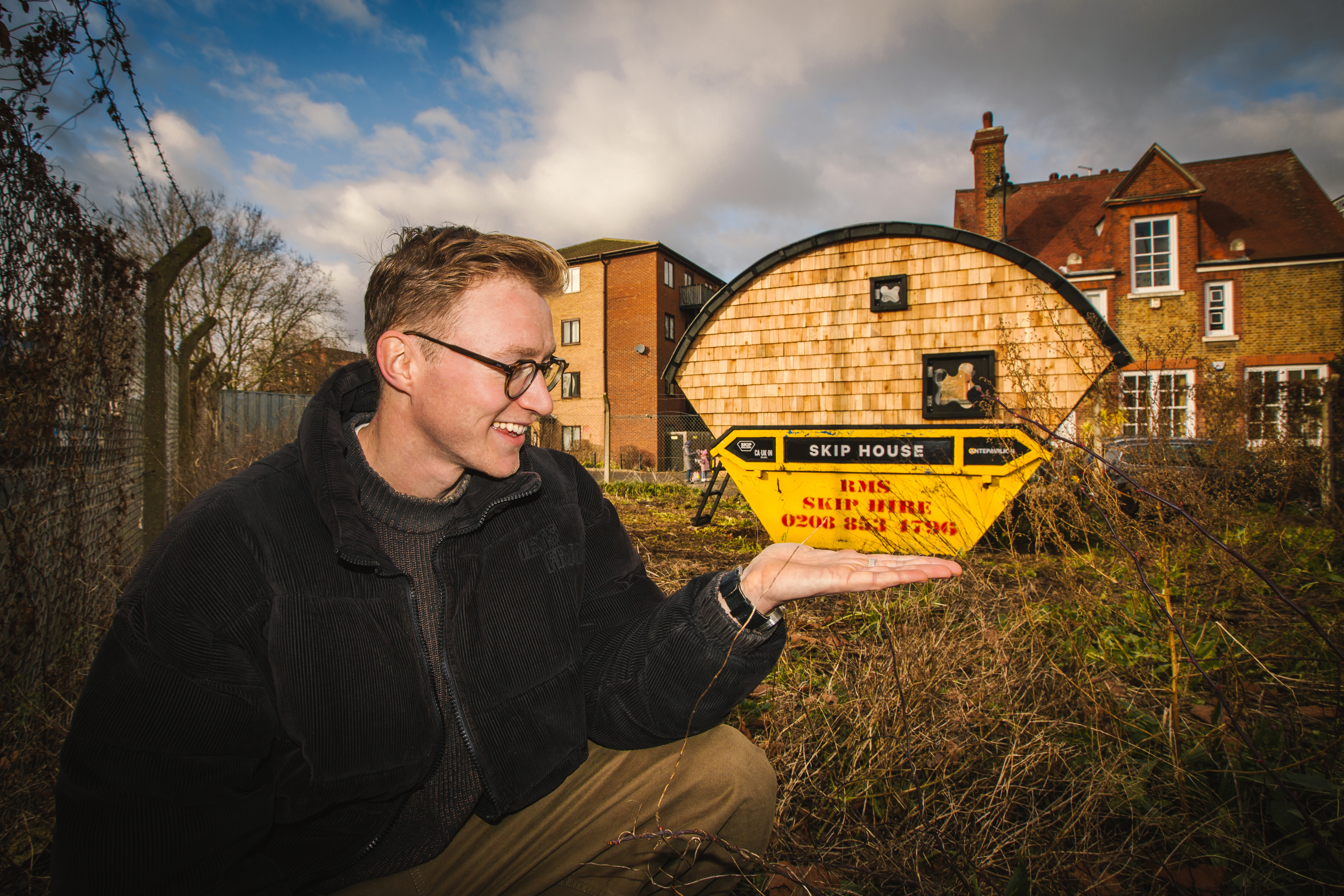 "People were getting hundreds of messages for a single room… it was at the point where if you weren't willing to put your deposit down the same day as viewing it, you didn't really stand a chance.
"And so that's when I started picking up the idea again, about is it actually possible to live in a skip?"
He ended up sofa-surfing towards the end of the year, before getting confirmation that the skip home could go ahead.
After around three weeks of construction in challenging cold weather, Mr Marshall moved in at the start of 2023.
"All the neighbours are incredibly friendly. If I'm outside for five minutes I'll have at least one or two people from the area come up to me and ask what I'm doing and how I am."
Mr Marshall has decorated his new home with friends' artwork and gifts from his family, and soon hopes to be connected to a power source which will enable him to use a heater and a cooker.
However, the artist is adamant that the project, which required support from a number of different organisations to become workable, is not meant to be aspirational.
"No-one should have to live in a skip," he said.
"That's definitely not the way that I want this project to go. It's more of a statement."