Rishi Sunak has insisted he is focused on the benefits of Brexit after it emerged senior minister Michael Gove attended a summit addressing the EU withdrawal's failings.
Leading Brexiteers including Lord Frost reacted angrily to the "secret" conference, with the Tory peer saying it was "further" evidence of a plot to "unravel" the existing Brexit deals.
Downing Street said the Prime Minister had not been aware in advance of the cross-party gathering at the Ditchley Park retreat in Oxfordshire last week.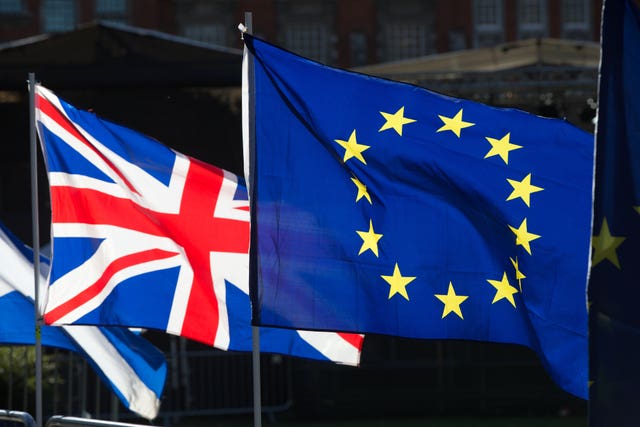 Mr Sunak told broadcasters during a visit to Oldham: "I was proud to vote for Brexit and now as Prime Minister I'm keen to make sure we deliver the benefits of it."
He said the UK had already "taken control" of immigration system and was rolling out freeports, adding: "Now what we want to do is make sure we drive growth in our economy by seizing the opportunities of Brexit to do things differently."
But he declined to say whether or not he supported the summit, saying: "It is not about the meeting, I'm talking about what the Government is doing, and that's making sure we capitalise on the benefits of Brexit."
Nigel Farage used the summit as evidence that a "full sell-out of Brexit is under way".
Conservative former minister Sir John Redwood added: "Instead of talking of sell-out at private conferences the UK establishment needs to complete Brexit and use its freedoms."
It is understood Mr Gove, the Levelling Up Secretary who co-led the Vote Leave campaign in 2016, attended the meeting in his capacity as a governor at Ditchley Park.
No 10 suggested the Prime Minister had not been aware of the summit until the news emerged at the weekend, adding that "it wasn't a Government-organised event".
Asked about Mr Gove using his time to attend such conferences, the Prime Minister's official spokesman said: "He's very confident the secretary of state is working hard for the British people."
Lord Frost, the UK's former chief Brexit negotiator, was among those reacting angrily to the summit.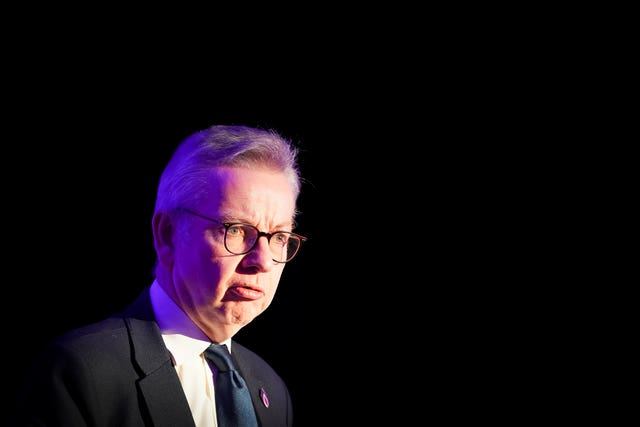 "Brexit doesn't need 'fixing'.
"It needs this Conservative Government, elected with a huge mandate on a Brexit programme, to fully and enthusiastically embrace its advantages instead of leaving the field to those who never wanted it in the first place."
The significance of the event was played down by sources with knowledge of the meeting.
A Labour source said: "This was a bog standard Ditchley Park conference.
"Their events are always cross-party."
There are signs the UK and the EU are approaching a solution to trade issues arising from the post-Brexit Northern Ireland Protocol.
But British officials were not expecting an announcement this week.