Rishi Sunak has denied reports that his Government is backing away from plans to hit water companies with fines of up to £250 million for dumping sewage into rivers and seas.
The Prime Minister said he welcomed "tougher fines" for water companies and insisted that is what is being put in place.
His comments follow a report in The Times which said water companies could avoid big fines amid concerns the plans to increase the penalties to up to £250 million could backfire.
The paper reported Environment Secretary Therese Coffey is backing away from the plans for fines of up to £250 million.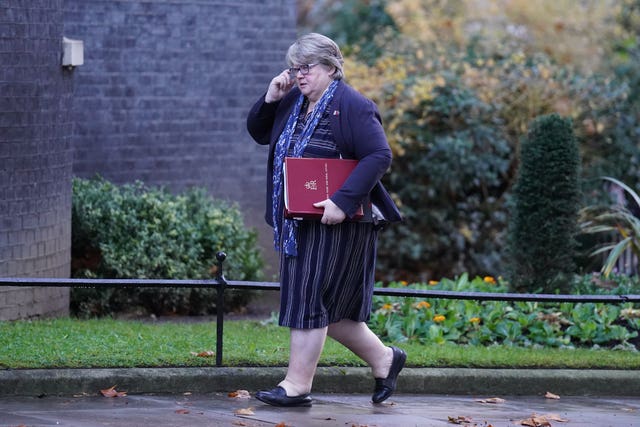 The Prime Minister said: "I think that reporting is categorically not true, right. I want to … actually would welcome tougher fines for water companies and that is what we are putting in place.
"Not only are we holding them to account for putting in place the largest investment in our water infrastructure in decades – £56 billion of investment that we are expecting the water companies to put in – we will hold them to account for their part in reducing the overflows, and there will be very significant fines for them if they don't do their part in this.
"That is what the Government is delivering and that's what I'm committed to doing."
Labour deputy leader Angela Rayner said her party would ensure the current rules are not breached.
Speaking on ITV's Good Morning Britain, she said: "We would enforce the current laws which they're breaching, the current situation where they know they shouldn't be doing it and they are doing it, we would enforce and make sure they're not doing it.
"We would be enforcing the current regulations and the law that governs them."
The Government announced plans last year to expand the use of the civil variable monetary payments (VMPs) that the Environment Agency can issue, meaning sanctions can be imposed more often without drawn-out court cases.
A consultation will be held on changes to the penalty cap in the spring, but Ms Coffey's predecessor Ranil Jayawardena had planned to dramatically increase the maximum from £250,000 to £250 million.
A Department for the Environment, Food and Rural Affairs (Defra) source told the PA news agency on Sunday that the option of fines up to £250 million "is definitely still on the table".
The sources said: "The Environment Secretary is very clear that she wants to consult on that proposal, along with other options.
"Ultimately we have to make sure that regulators have the powers they need to hold water companies to account."
The Times quoted allies of the Environment Secretary saying that she wants to "make sure that fines are proportionate and easy to enforce" and she will "look at the evidence with a fresh pair of eyes and do what is most effective".
Alongside the use of VMPs, the Environment Agency can also take action through the courts, including pursuing criminal prosecutions with unlimited fines.