Rishi Sunak has congratulated New Zealand's new premier Chris Hipkins and pledged UK assistance to the cyclone-battered country.
The Prime Minister spoke to Mr Hipkins, who took office following the unexpected resignation of Jacinda Ardern, on Monday evening, Downing Street said.
Mr Sunak told his counterpart that the UK stood by to support New Zealand in "any way possible" as Cyclone Gabrielle wreaked havoc, causing power cuts, flooding and evacuations.
According to a readout of the call, Mr Sunak also paid tribute to New Zealand's support for Ukraine in its struggle against Russia's invasion, "including the important role the country was playing in training Ukrainian soldiers in the UK".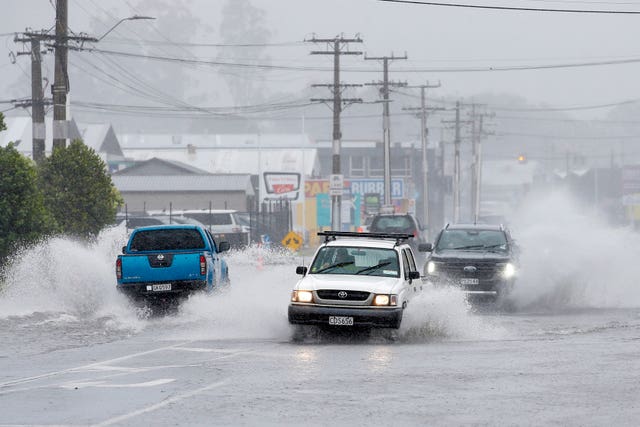 "The Prime Minister said he looked forward to the UK joining the Comprehensive and Progressive Agreement for Trans-Pacific Partnership (CPTPP), a free trade bloc with a combined GDP of £9 trillion, in the near future, and added that he saw it as a chance to bring likeminded countries together.
"The leaders hoped to meet in person soon."
Mr Hipkins was sworn in as New Zealand's 41st prime minister last month.
The Labour Party politician served as education and police minister under Ms Ardern, who dramatically resigned saying she no longer had "enough in the tank" to fulfil the demanding role.